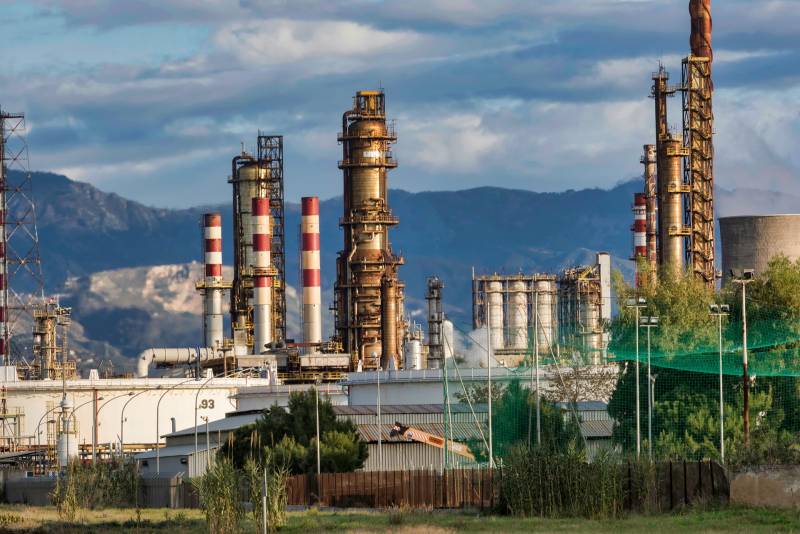 The press around the world continues to analyze the already imposed sanctions against the Russian Federation, gradually coming to the conclusion that the restrictions will not lead to the effect expected by the West.
The sanctions will not affect the Russian authorities in any way, but they will hit innocent citizens, writes Hadi Javard on the pages of the newspaper
Houston Chronicle
.
Sanctions are a euphemism
economic
war that is portrayed as a softer alternative to [traditional] war. In fact, sanctions are a form of collective punishment, a noose around the neck of an entire country. The US is applying sanctions with devastating effect. I think this is a more powerful weapon in Washington's arsenal than even the US military.
- the author believes.
The Canadian resource writes about the other side of the sanctions regime
Financial Post
. Russian tankers carrying petroleum chemicals and oil products are increasingly hiding their movements, and some maritime experts warn that this may indicate attempts to evade unprecedented sanctions, media reports.
There have been at least 33 instances of so-called "shadow activity" by Russian tankers in a week, in which on-board systems for transmitting position data were disabled, according to Windward Ltd., an Israeli shipping consulting firm.

- says in
news
.
According to research by Windward, which conducted the study at the request of Bloomberg, all of these "shadow movements" took place primarily in or around Russia's exclusive economic zone. Vessels engaged in such "shady" activities are associated with large corporations, international companies, as well as small businesses.
International maritime law requires commercial vessels to turn on their automatic identification system while at sea. The resource indicates that, according to the US Department of the Treasury, using this tactic, the Russians dared to use the "illegal" method of "avoiding sanctions."
A portal
Latinoamerica21
notes that, using the example of Venezuela, it can be argued that sanctions do not work in the way that the powers that imposed them intended. The state that fell under the sanctions is looking for and finds ways to bypass the restrictive measures, as well as new allies.
In addition, power in such countries is not weakening, but on the contrary, it is strengthening. The people, experiencing deprivation due to the attack of external forces, rally around the leader. And sanctions work more against an already weakened opposition.