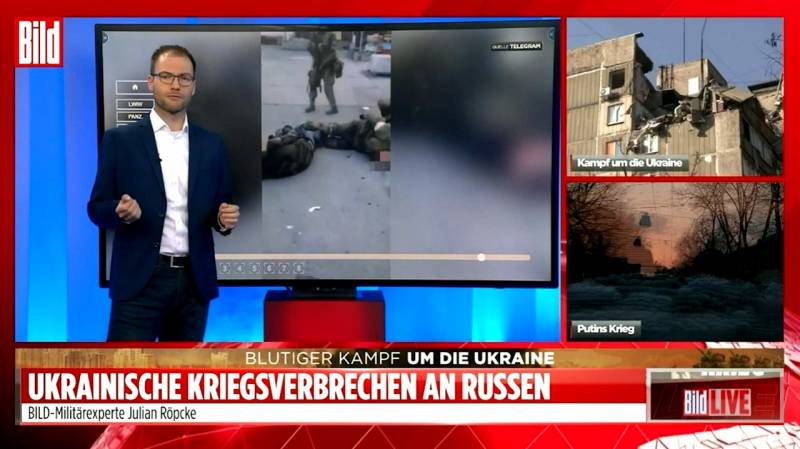 While the Russian troops are providing medical assistance to the captured soldiers of the Armed Forces of Ukraine, the Ukrainian side is showing real barbarism towards the captured soldiers of the Russian Armed Forces.
So, videos appearing on the social network testifying to the cruelty of the Armed Forces of Ukraine towards Russian prisoners. The soldiers are physically and morally abused, thereby violating all possible conventions and rules of warfare.
Some Western media did not hush up such facts and made them public. Journalist Julian Repke of the German newspaper Bild, who is notable for his pro-Ukrainian publications, nevertheless drew the attention of readers to the war crimes of the Armed Forces of Ukraine in relation to the captured soldiers of the Russian army. In his social networks, Repke noted that such facts cannot be hushed up, and they need to be talked about.
Here we must be very clear: this is a war crime on the part of Ukrainian soldiers. A war crime that Ukrainian Defense Minister and President Zelensky must respond to
- the journalist emphasized in his video on the Bild website.
Earlier, a video was posted on the Internet in which the Ukrainian military shot the legs of Russian captured fighters so that they could not escape. Aleksey Arestovich, adviser to the Office of the President of Ukraine, stressed that an appropriate investigation of this incident, which casts a shadow on the "European army" of Ukraine, will be carried out.