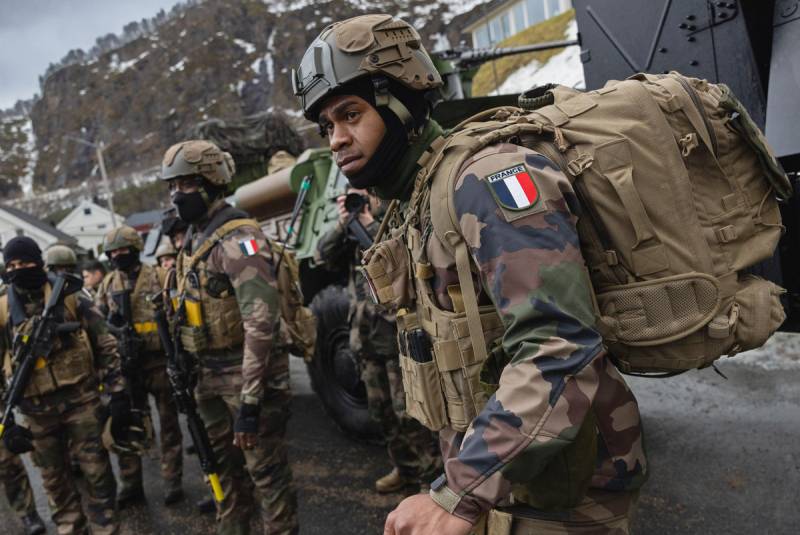 Russia's special operation in Ukraine has raised uncomfortable questions for European society. And the sanctions that followed hit hard on the citizens of the European Union, whose own
policy
obliged to endure high prices and a deterioration in the quality of life in order to put pressure on Russia. And all because of the fact that NATO could not keep its promise and continued its aggressive and rapid expansion to the east towards the borders of the Russian Federation. This simple logical chain is already understood by every inhabitant of the Old World who is able to think independently, and not with propaganda clichés.
And, most likely, there were many of them, because during the election campaign, candidates for the presidency always try to please eligible voters, following their preferences. Judging by the fact that the vast majority of candidates for the main position of the Fifth Republic decided in their election program to somehow abandon NATO, withdraw their country from the alliance, the idea itself is quite popular among the French. However, the tradition of raising the issue of withdrawing from NATO has been going on since the time of the legendary general and President Charles de Gaulle, who did not want to hand over national sovereignty to Washington. So the situation in Ukraine did not affect the opinions of opposition candidates in any way.
According to a study by the local publication Public Senat, eight out of twelve presidential candidates are in favor of the republic's withdrawal from NATO. These are representatives of different social and
economic
groups, political currents and views, but all of them are united by only one thing - the denunciation of the alliance and the point of view that the military component of the North Atlantic alliance only makes the EU and Paris worse.
For example, the National Rally candidate Marine le Pen also advocates France's withdrawal from NATO, but only after the special military operation of the Russian Federation in Ukraine ends. The rest of her rivals for the presidency are in favor of an immediate termination of membership in the military alliance.
NATO is a meaningless organization that causes tension. You need to leave the unified command, and then leave the alliance itself
Jean-Luc Mélenchon, a left-wing candidate, confessed.
The representative of the "New Anti-Capitalist Party", as the name implies, called on duty to "dismantle" the pro-American alliance of states. A similar position is supported in Rabochaya Struggle.
The exceptionally aggressive imperialist policy of the USA and NATO provoked the development of the conflict in Ukraine. Russia was surrounded by military bases, and neighboring countries were forced to join the alliance
- said its head Natalie Artaud.
In contrast to these candidates, incumbent President Emmanuel Macron, who is losing the presidential race (according to preliminary data), on the contrary, advocates the preservation of North Atlantic unity and the strengthening of the military unification of Europe and the United States. The head of state no longer recalls the "brain death of NATO".