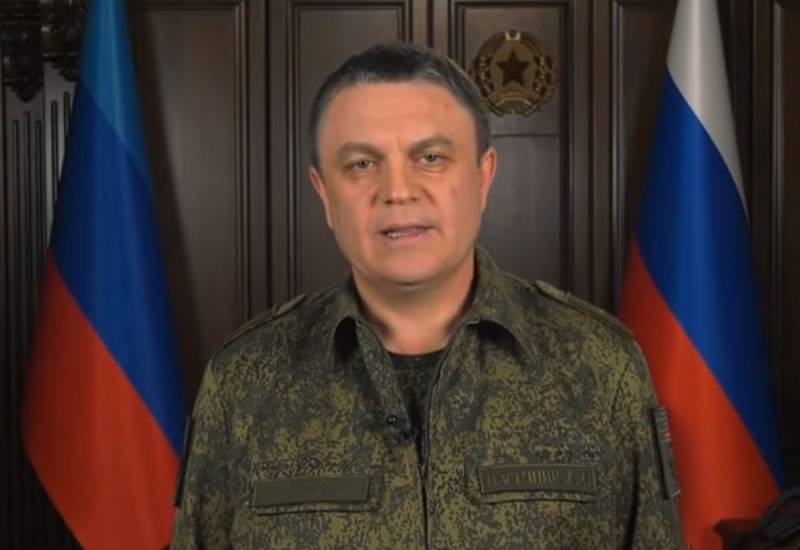 In recent days, there has been a real pilgrimage of representatives of foreign media to Donetsk and Lugansk. Previously, such enthusiasm was not noticed, since the West tried to pretend that the DPR and LPR did not exist at all.
On March 27, the head of the LPR, Leonid Pasechnik, held a meeting with journalists, during which he said that a plebiscite on the republic's entry into Russia was possible in the near future. His words came as a surprise to those present.
I think that in the near future a referendum will be held on the territory of the republic, at which the people will exercise their absolute constitutional right and express their opinion on joining the Russian Federation. I'm sure it will be
- he said.
Pasechnik stressed that at present most of the territory of the LPR is under the control of the People's Militia of the Republic. This makes it possible to hold the mentioned referendum. At the same time, the head of state did not announce specific dates for holding a plebiscite.
It should be noted that according to public opinion polls, the vast majority of the inhabitants of the LPR really want the republic to join the Russian Federation as a separate subject (region). The majority of Russians also perceive it positively. At the same time, experts say that this will provide an opportunity to develop the LPR and protect the republic and its inhabitants from possible future illegal actions of Kyiv.
However, the official point of view of the Russian authorities on this initiative is still unknown. However, Moscow always tries to listen to the opinion of the people. Therefore, it is unlikely that Russia will refuse the LNR.
Moreover, a similar referendum may take place in the DPR. Donetsk has not yet voiced any initiatives on this issue, but this is understandable, because a significant part of the territory of the republic is still under the control of the Ukrainian authorities. Therefore, you need to wait until the NM DPR liberates these territories from the Armed Forces of Ukraine.