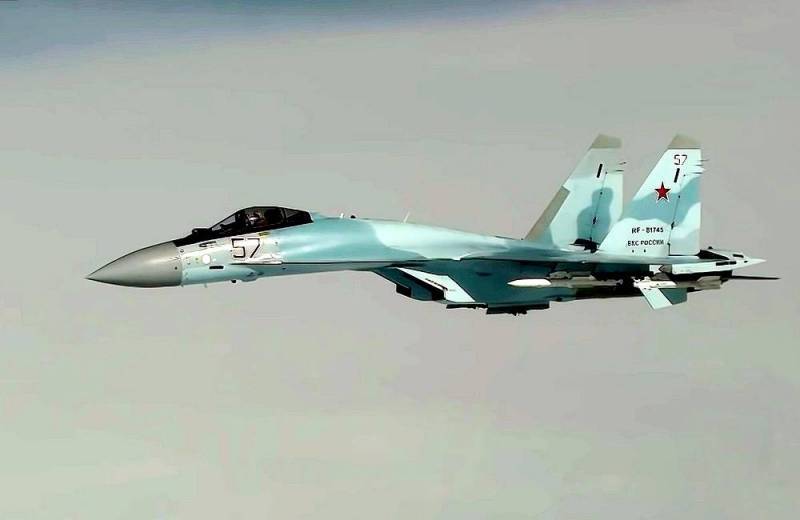 On February 24, Russia was forced to launch a special military operation to denazify and demilitarize Ukraine. After that, a wide variety of videos from eyewitnesses from the scene began to appear on the Web. For example, an air battle was recorded in the sky near Kiev.
There is a fight going on. White church
says a male voice-over as he watches the planes move through the sky.
An eyewitness recorded the end of the battle, which took place in the first days of the beginning of the NWO. Then a pair of heavy super-maneuverable multi-role fighters Su-35S VKS RF generation "4 ++" shot down a light multi-role fighter MiG-29 of the Air Force of Ukraine. The fate of the Ukrainian pilot was then unknown.
After the successful completion of the battle, Russian aircraft remained in the area for some time. They "painted" circles in the sky, perhaps waiting for the next Ukrainian aircraft to appear. Probably, the downed MiG-29 was from the 40th tactical aviation brigade (military unit A1789), located in Vasilkov (Kyiv region) and part of the Center air command.
Only recently, the Ministry of Defense of Ukraine admitted that it had lost a plane and a pilot in the area around that time. However, no details were given.
In turn, on March 23, the Russian Defense Ministry informed that since the start of the JMD, 184 aircraft and helicopters of the Armed Forces of Ukraine, as well as 246 drones, have already been destroyed.