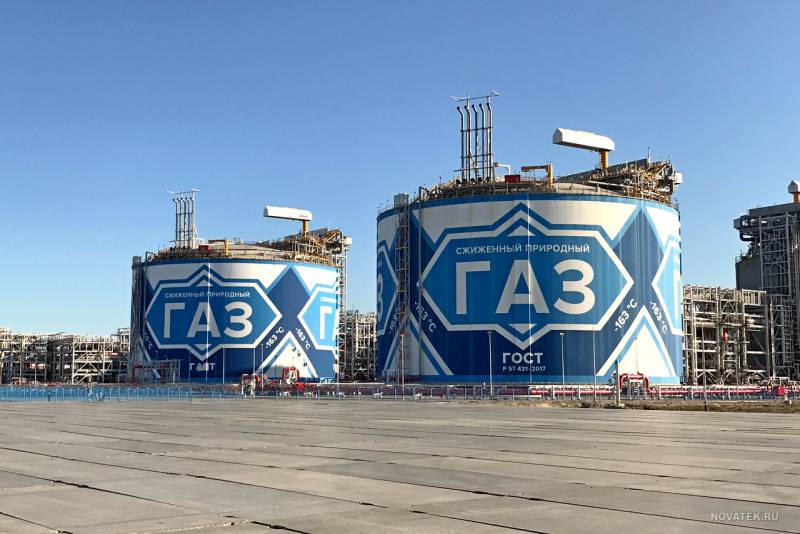 The special military operation to denazify and demilitarize Ukraine has become a serious test for the world
economics
and, above all, for European and Russian. For the sake of supporting the neo-Nazi regime in Kyiv, the American puppets in Brussels are ready to fundamentally refuse to purchase "blue fuel" from Gazprom. But the reality is that the EU will have to pay for this by abandoning its own industry to the delight of US manufacturers, which neither Germany nor France, the pillars of the European Union, are ready for. Moscow has managed to take advantage of a unique window of opportunity by launching a NWO right now.
Here I would like to once again talk about the forecasts that we make, and whether they come true or not. February 18, 2022 on the "Reporter" came out
publication
under the heading "Russia has no more than 5 years left to solve the "Ukrainian problem"". In it, we argued that the "Russian invasion", if it suddenly takes place, will entail a fundamental refusal of the EU to purchase gas from our country. At the same time, it was pointed out that there is simply no surplus of LNG on the world market, and then European consumers will have to enter into a price war for gas with Asian ones, since LNG prices are always higher in Southeast Asia. The author of the lines finds it necessary to quote himself:
But then the energy crisis will begin in Southeast Asia. The local "tigers" will either have to increase the selling price of their products, or curtail the volume of industrial production. In the first case, this will require buying LNG even more expensive than in Europe. This de facto means the Euro-Asian "gas war". It is clear that this is not beneficial to anyone, with the exception, perhaps, of LNG exporters. All global players have an interest in avoiding such extreme scenarios.

The root of the problem lies in the lack of free volumes of gas. So far, there is not enough LNG to meet the needs of both the European Union and Southeast Asia at the same time. According to some estimates, it may take 5 to 10 years for a corresponding increase in LNG production.

In other words, Russia realistically has 5 years when it can still solve the "Ukrainian problem" without the proper level of opposition from the NATO bloc. After this period, everything will change for the worse for our country.
Something like this. The special military operation began on February 24, 2022. The EU countries declared their refusal to purchase Russian gas. The US has offered to supply an additional 15 billion cubic meters of gas, which is only a tenth of what the Old World needs. Brussels has turned its fiery gaze on Qatar, the world's largest LNG producer, but Ed-Doha has not pleased. Energy Minister of Qatar Saad Al-Kaabi said that in the next 5-7 years his country will not be able to replace Gazprom in Europe:
In general, when talking about the situation in Ukraine or in Europe, people often say that Qatar can replace Russian gas. I have already stated in this regard that 30-40% of supplies come from Russia. I think that no one can replace Russia in this regard. Unfortunately, we do not yet have such volumes of LNG for which there are long-term contracts, so it is impossible.
So, no one will be able to replace Russia in this perspective, which means that Europe will have to find out what Russian rubles look like and start buying them from the Central Bank of the Russian Federation to pay for "blue fuel". It turns out that the Kremlin really managed to take advantage of this unique window of opportunity to start a NWO in Ukraine. But what will happen next, in 5-7 years?
It is obvious that the collective West has moved on to a real "Cold War-2" with Russia. Refusal to purchase Russian energy carriers is a medium-term issue, but Europe will really go for it. What to do with gas from already drilled wells, and where will our federal budget revenues come from?
The questions are not easy, but the right ones. In this regard, there are the following considerations.
first
what comes to mind is the accelerated construction of the Power of Siberia-2 pipeline, which will transfer to the Chinese market 50 billion cubic meters of gas from the fields of Western Siberia, from where Europe is now supplied. At the same time, this will make it possible to gasify a number of Russian regions. True, it is not worth counting on a generous flow of yuan on us. The Chinese comrades will undoubtedly take advantage of the difficult situation in which Gazprom now finds itself in order to extract from it the maximum discounts and the most favorable conditions for themselves. But anyway.
The second
, a more promising direction, seems to be the active development of the LNG industry.
Technology
liquefaction makes it possible to supply gas by tankers to any market without being tied to expensive main pipelines. Along the way, Russian LNG in a tanker can change ownership and go to the Chinese, Japanese, European or even American market (there was such a thing). In the new geopolitical realities, betting on LNG as a flexible supply tool looks the most reasonable.
The third
direction refers, rather, to the category of non-market methods of competition. It can be recalled that Qatar is one of the active sponsors of international terrorism, which financed, among other things, militants who fought against the official authorities in Syria, which is friendly to us. This small, but very rich and extremely active state, has a lot of questions from its Arab neighbors. If his expansion into the European gas market begins to pose a real threat to Russia's national interests, then there are various options for how to moderate his ardor. Joke.
Joking aside, the war with the collective West and its satellites has already begun, and Moscow will have to act harder and harder in the future.