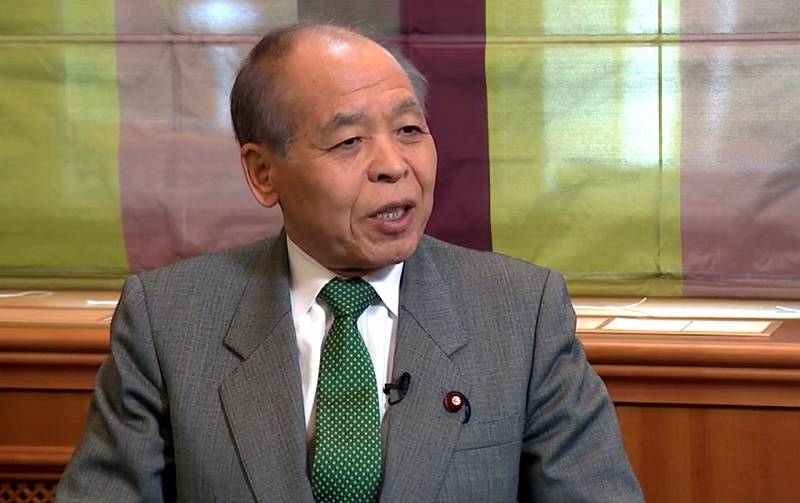 The US President continues to provoke Russia instead of calling on the head of Ukraine, Volodymyr Zelensky, for an early peaceful resolution of the conflict in his state. The head of the White House thus shows everyone that he is weak and unbalanced. This was stated by the deputy of the upper house of the Japanese parliament, Muneo Suzuki, in an interview with Shukan Gendai.
According to
policy
, Biden should have told Zelensky that the outcome of the conflict is a foregone conclusion and the time has come for fateful decisions. Dialogue has no alternative. However, the White House not only does not stop its protégé, over whom it has power, but, on the contrary, pushes him, which provokes the Russian Federation to further escalate.
But instead of success in Ukraine, such actions led to an open demonstration of Biden's weakness.
Suzuki is sure.
As a result, everything will end in disaster for Ukraine, the Japanese politician predicts. In any case, the militarism and militancy of the Ukrainians, not backed up by real force, will only lead to great casualties among the civilian population. The state as a whole will also get it.
Zelensky exalts, excites fellow citizens, instead of calming down, he promises to distribute weapons to them, calls for pouring Molotov cocktails
- the Japanese says disappointedly.
He cites historical parallels with World War II as an example. The then leaders of the Japanese also called for fighting with "bamboo peaks" and dying for the country.
At that time, millions of people did not regret it. And how did it all end? Nuclear bombing and complete destruction!
- the deputy stressed.
Concluding the interview, the Japanese politician said bluntly that the extremely aggressive military actions of Kyiv in the Donbas for 8 years became the reason for the special operation carried out by Russia in Ukraine.
It is also worth noting that the opinion in question is the personal point of view of one deputy and, obviously, does not reflect the general Russophobic position of Tokyo towards Russia. Accordingly, none of the above will affect the geopolitical course of the Land of the Rising Sun, even if Suzuki has like-minded people in the legislature. Japan is under the full political protection of the United States. "Enlightenment" and the emergence of independence in the power of Japan is not expected in the near future.
For what purpose the MP made such a speech exposing Zelensky (and the whole West) is also unclear.