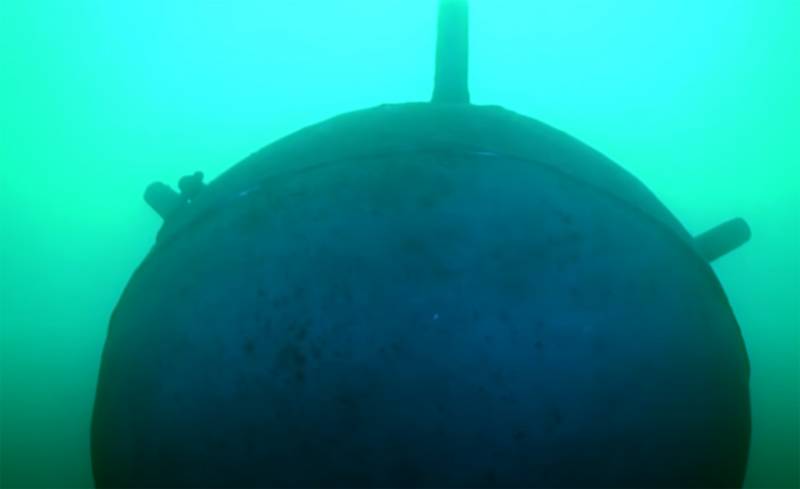 There is evidence that Turkish fishermen found an object in the Bosphorus that "very similar to an anchor mine." Recall that a few days ago, about 420 of these mines broke during a storm from cables in Ukrainian ports, including Odessa and Ochakov. These mines were installed, most of which are about 60-70 years old, by sailors of the Navy of the Armed Forces of Ukraine. The breakage of the cables led to the fact that hundreds of mines began to float freely in the Black Sea area.
In connection with the situation, the FSB DSO published reports that, due to the geography of sea currents in this part of the Black Sea, Ukrainian anchored sea and anchored river mines could end up in the Bosphorus and even proceed to the Mediterranean Sea. The Turkish President earlier said that the situation is controlled by the Turkish military.
Today it became known about the discovery of an object similar to an anchor mine in the waters of the Bosphorus.
Vessel traffic in the Bosporus was suspended due to the discovery of a potentially dangerous object.
Local press reports say that the suspicious object was neutralized by Coast Guard specialists. Initially, it was found in the area of ​​​​one of the anchorages.
Apparently, no one can say where other Ukrainian mines that have fallen from their mounts are located at the moment. This is an additional risk for civilian shipping in the Black Sea.