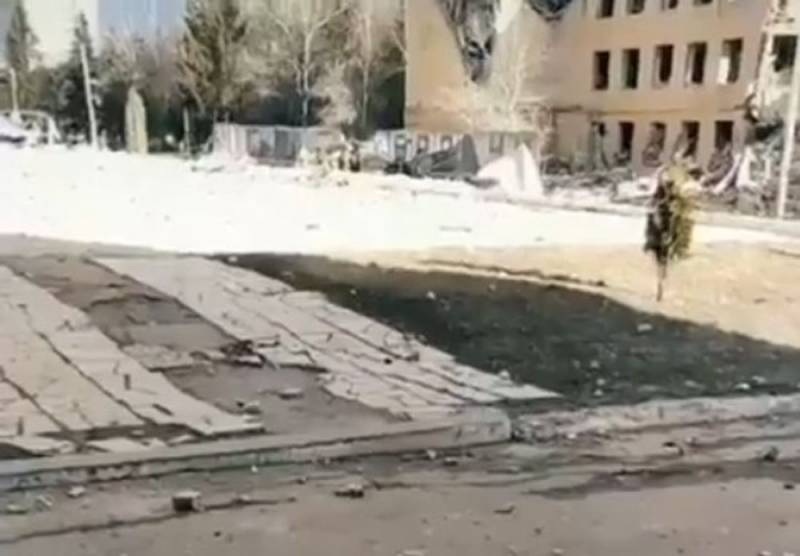 On March 25, the Russian Armed Forces destroyed the infrastructure of one of the Ukrainian military units in Zhytomyr with a missile strike. This was announced by the mayor of the city Sergey Sukhomlin in his Facebook account (the social network is banned in the Russian Federation).
The functionary noted that cruise missiles (presumably Caliber) hit the territory of the 199th training center of the Air Assault Troops (ASV) of the Armed Forces of Ukraine. He claims that after the strike, they managed to detain two likely gunners, who were found to have photographs of this object from different angles.
There are many people thrown into the city, who have long been in the city, who are waiting for this "Russian world"
- the mayor told the residents of the city, urging them to be vigilant and look for enemy DRGs.
The presented frames show that one of the ammunition hit the main building of the combat training center. In addition, other buildings with significant damage are visible. Confused soldiers roam the territory. No deaths or injuries have been reported.
Note that the DShV is a separate branch of the military, designed to operate behind enemy lines, conduct various anti-terrorist operations and other missions that cannot be performed by other forces and means. From December 1992 to August 2012, these were the Airmobile Forces of the Ground Forces of the Armed Forces of Ukraine. From September 2012 to November 2017, these were the Highly Mobile Airborne Troops of the Armed Forces of Ukraine. Since the end of November 2017, they have a new name.
We remind you that the Russian special military operation on Ukrainian territory has been carried out since February 24.