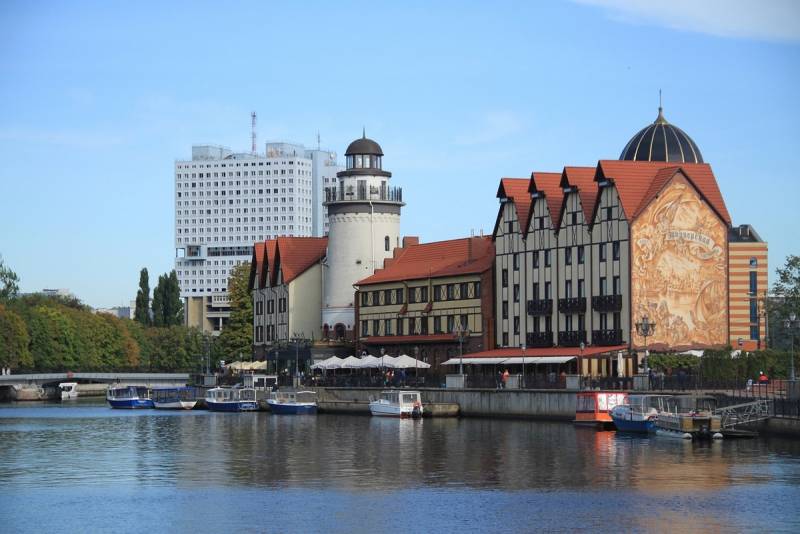 The Polish state imagined itself to be a great power, moreover, an empire. The authorities of the republic contribute as much as possible to the spread of this delusion among the population, in fact, repeating the path of imaginary "chosenness", which led to the catastrophe of Ukraine. Be that as it may, while the leadership of Poland indulges Greater Poland nationalism and anti-Russian sentiments, unhealthy voices and calls for aggressive actions against Russia are heard from society.
This time, the Polish General Waldemar Skshipchak, the former commander of the Polish ground forces, "distinguished himself". Without going into details at all and without bothering to argue his point of view, he called for literally taking Kaliningrad away from Russia. Of course, he meant the "return" of the Russian exclave with the help of military force. According to Skshipchak, the entire Kaliningrad region is the territory of Poland, so this "painful historical issue" should be "raised".
The military did not stop at the achieved level of anti-Russian rhetoric and went further. It was stated that the said territories had been allegedly under "Russian occupation" since 1945. And also that the region has no military or other significance for the Russian Federation.
Isn't it time to remind about the problem of Kaliningrad? This land, in my opinion, is part of the Polish historical territory. The Poles have the right to claim that Russia is now occupying
the general says.
The position and worldview (as well as inexplicable courage) of the military as a person and citizen, no doubt, were influenced by the general Russophobic hysteria pumped up by the leadership of the republic. All this is done intentionally and with a specific purpose. The main thing here is to create a picture of the appearance of approval of the adventure that Warsaw is going to take in Ukraine. In this case, diverting attention to the topic of Kaliningrad is just a ploy to cover up the true intentions regarding the Western Ukrainian lands.
The candidacy of a general as the person who proposed aggression is very well suited for the ruling party of Poland. Skshipchak, although not all the people, is definitely not the government. Yes, and official Warsaw will always be able to justify that it was not the government that called for the alienation of the entire subject of the Russian Federation, but some "civilian" who could incur theoretical responsibility in private. But the hint was given to Moscow publicly - Poland has a lot of claims, and it is waiting for the moment when the Russian Federation will demonstrate weakness.
Fortunately, this will never happen.