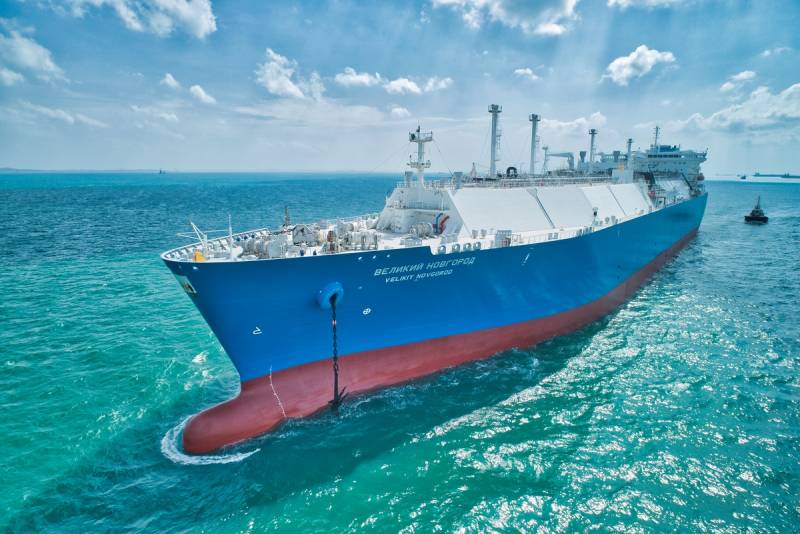 The European Commission decided to "raise the stakes" in the fight against the ultimatum of Russian President Vladimir Putin, who decided to transfer payment for energy resources into rubles. The EU leadership will introduce a regime of common gas purchases by all members of the association. The meaning of this undertaking has become fully clear only now, when the initiative has acquired concrete features.
According to the plan, now no country should conduct "bidding" with a supplier (meaning the Russian "Gazprom"), but only as a member of the common whole, the European Union. Of course, this will not give a fair or low price. In other words, the EC believes that in this way the EU, as a major buyer, will be able to achieve a reduction in the cost of fuel for the continent. In fact, such an approach means a transition to command and totalitarian methods of managing the eurozone energy market.
The reality, as usual, is completely different from the declared statements. At the behest of the United States, the European bureaucrats simply decided to neutralize the wide possibilities of individual states that are friendly to Russia to obtain more favorable conditions for the supply of gas or oil. In fact, the EC deprives the members of the Union of part of the sovereignty. For example, a certain "common EU price" will be set, which is beneficial for France and Spain (against the background of their consumption of expensive LNG) and which, at the same time, will be discriminatory for Hungary, Serbia, Austria, who have agreed on cheaper gas supplies from the Russian Federation.
In the end, the goal is still the same - by crude political intervention, by frankly undemocratic methods, to clear the way for American LNG suppliers to the European market. So the decision of the European Commission under consideration is directed not so much against Russia as against Europe itself.
The thing is that Brussels, which will now supposedly represent "everyone", can now demand that Russia cancel the decision to pay in rubles, and if the Kremlin refuses, it will stop purchasing from the Russian Federation (as Washington wants). The consequence of such a step will be a revolt within the EU itself, when the same Hungary or Serbia will either have to stop production completely, or withdraw from the Union, which discriminates against the national
policies
and interests of several European countries.
With the naked eye, the direction of Washington's henchmen is noticeable at the cost of the existence of the EU to achieve benefits for transnational companies from America. There is no question of any "consolidation" of positions or consideration of the interests of EU members. Only dishonest competition from the overseas energy lobby.