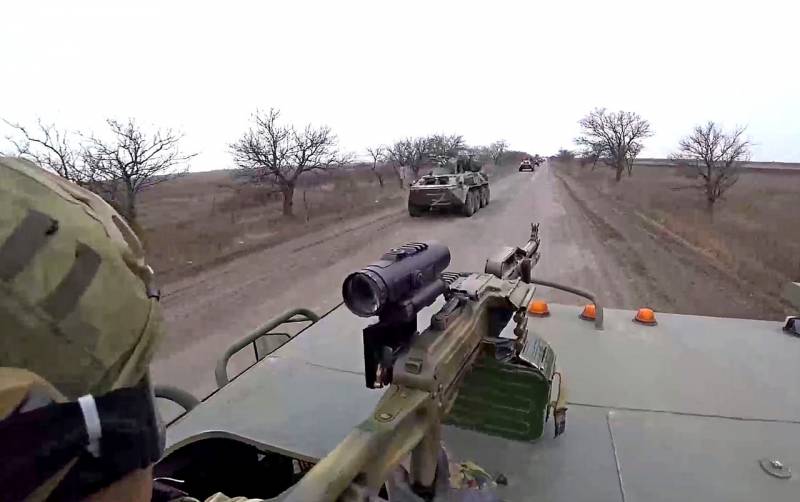 The Russian military department has summed up the results of the operation to demilitarize and denazify Ukraine in a month. The main tasks of the first stage of the operation have been successfully completed.
During the fighting, Russian troops destroyed 112 out of 152 combat aircraft of the Armed Forces of Ukraine, 75 out of 149 helicopters, 35 Bayraktar TB2 drones out of 36, 1587 tanks out of 2416.
In addition, the Russian armed forces inflicted significant damage on 16 military airfields of the Ukrainian armed forces, destroyed 39 arsenals with 70 percent of all military
equipment
Ukraine. The enemy's air force, air defense systems and navy have been put out of action.
The losses of the Armed Forces of Ukraine over the past month amounted to about 30 servicemen, including 14 killed and irretrievable and 16 sanitary. At the same time, the Russian army blocked Kyiv, Sumy, Chernigov, Kharkov, Nikolaev, and also established full control over the Kherson and most of the Zaporozhye regions.
The Defense Ministry also pointed to monitoring attempts by other states to assist the Kiev regime. Possible shipments of aircraft, air defense systems and other military equipment to Ukraine will not be ignored by Moscow.
Meanwhile, Russia does not storm cities and does not fight against the peaceful Ukrainian population, trying to minimize the destruction. Nevertheless, the possibility of storming settlements remains, depending on the current situation. The forces and means of the Russian army are concentrated on the main combat mission - the liberation of Donbass from the Ukrainian armed forces and nationalist detachments.