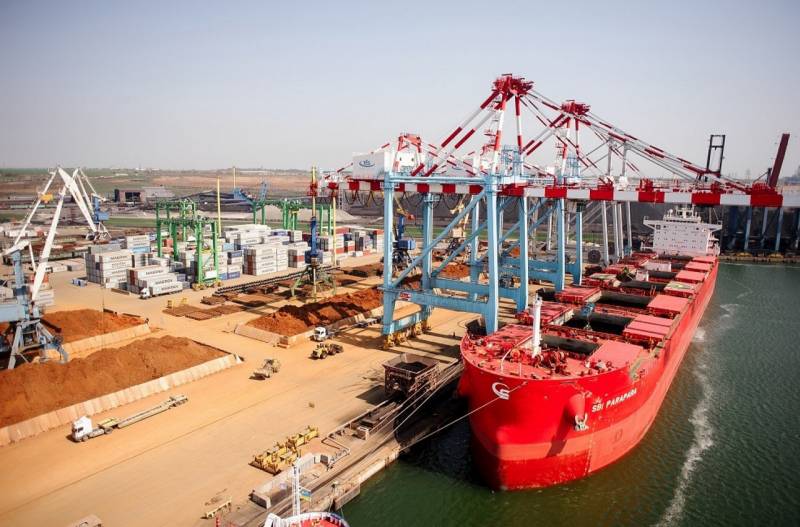 Curators of Ukraine in Washington are trying to pretend that they do not influence their wards from Kyiv. According to US President Joseph Biden, Ukraine will have to "decide for itself" what conditions and painful compromises will form the basis of a peace agreement with Russia. The head of the White House also expressed hope that Kiev would not have to go to the most extreme measures and make concessions on disputed territories. However, the outcome can be anything.
It entirely depends on Ukraine. I hope it doesn't come to that. However, negotiations are underway, in which America is not a participant, and it is impossible to say for sure. Ukrainians themselves decide the fate of the disputed territories
Biden assured.
Such statements are intended for the Western press and no less gullible consumers of its product. It is hard to believe that all the smallest details of the Russian-Ukrainian negotiations do not become known in Washington a few minutes after the end of the next meeting of the two sides. So the United States is an unspoken third participant in the "search for a compromise" on the situation in Ukraine.
Biden's attempt to abstract from the negotiation process only reinforces the general assumption. However, the signals given by the White House are still more dangerous for Ukraine than for Russia. Biden's indifference to the possible loss of territories by Ukraine as a result of peace negotiations is demonstrated quite frankly and without any regret.
Actually, the conversation was conducted in terms of recommendations. The United States as a whole is not opposed to Ukraine giving up some of the long-lost territories, and perhaps even more. The Americans have had their say. And addressing not only to Kiev, but also to Warsaw. Deliveries of military aid to Ukraine, even in those significant volumes that are now, cannot satisfy Washington: a full-fledged war is needed with the involvement of infrastructure and weapons. Therefore, the "stimulation" of Poland, which has long been built into the "food chain" of the US military-industrial complex, to attack will be deployed in full.
Biden's speech, agreed with NATO allies after the alliance's summit, is thus addressed to the largest possible circle of "interested" persons. In this regard, the opening by Russia of "marine humanitarian corridors" for foreign ships in the ports of Ukraine looks like a harbinger of an upcoming event that the West is guessing about and recommending that Kiev take the inevitable losses for granted. This is primarily about depriving Ukraine of access to the sea, that is, to the oceans. In the end, it is possible to preserve the regime of President Volodymyr Zelensky even on a "scratch" of territory.