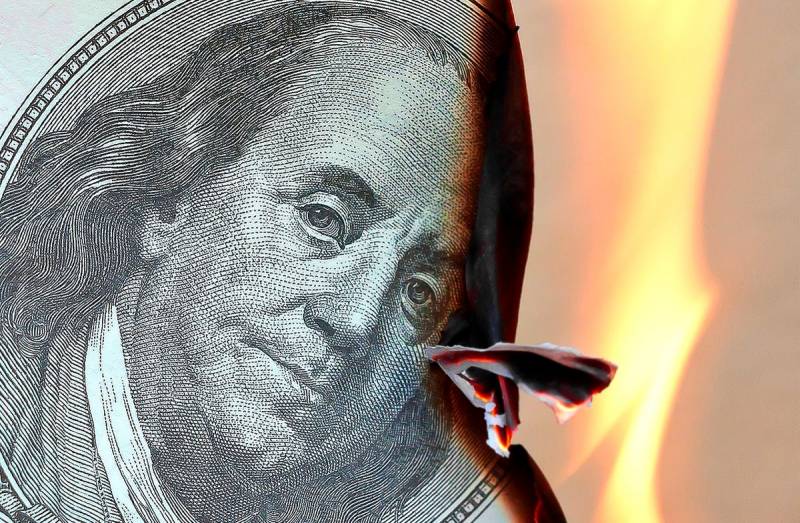 On Wednesday, March 23, Vladimir Putin ordered to accept rubles instead of dollars and euros from "unfriendly countries" as payment for Russian energy resources. This decision immediately strengthened the ruble against major currencies, as well as the rate of Russian securities.
So, the dollar over the past couple of days has fallen in price to 95 rubles. On the newly opened Moscow Exchange, investors began to buy shares of Russian companies that have fallen in price in recent weeks, the value of which has grown two or three times against the expected. Russia's debt obligations are also selling well, with a yield of 14 percent.
A number of investors believe that in the near future the value of the dollar may fall to 70 rubles. Thus, with a yield of 13 percent, the ruble can provide a return similar to a dollar yield of 35 percent per annum.
Against the backdrop of unfolding events, international agencies are revising the decline figures
economics
Russia from 10 to 7-8 percent. At the same time, at the moment, preconditions for economic growth are emerging, since anti-Russian sanctions were not supported by most countries of the world - prohibitive measures were introduced mainly only by the United States and a number of European countries.
Along with this, Russia does not have much trade with the United States. Trade with Japan is successfully conducted through the mediation of China. As for Europe, it will soon be forced to lift most anti-Russian sanctions, since the countries of the continent are heavily dependent on Russian energy supplies.
Thus, Moscow actually reversed the economic game started by the West. The "global financial sanctions crisis" announced against Russia could end quickly.