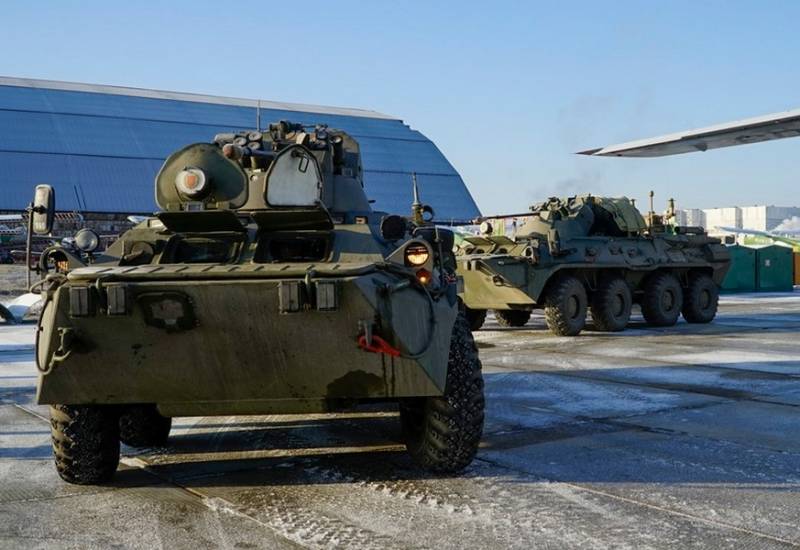 The global world order, created with great difficulty after the Second World War, is undergoing a cardinal breakdown. Russia's special operation in Ukraine has shown that it is possible and necessary to fight for one's rights and historical justice. Only such an unspoken call is sometimes used for not entirely fair purposes. While Poland is just preparing to attack Western Ukraine in order to try to "grow" land, Azerbaijan has actually opened a "second front", starting destabilizing actions in the Transcaucasus through the resumption of hostilities in Karabakh.
According to the Armenian radio Azatutyun, Azerbaijani troops, violating the ceasefire, crossed the demarcation line and captured the village of Farukh in Nagorno-Karabakh. Such actions indicate that Baku has gone on the offensive in an unrecognized entity, taking advantage of some numerical reduction in the Russian peacekeeping contingent in the region, which was involved in a special operation in Ukraine. They also talk about the formation of a militia from Armenian volunteers arriving in the village of Khramort.
Such reports have caused concern on the Russian side. According to the Ministry of Defense of the Russian Federation, the head of the department, Sergei Shoigu, held telephone conversations with his counterpart from the Armenian Defense Ministry. The current situation in the region, the Askeran region and in general on the line of contact were discussed.
It is worth noting that the Azerbaijani Defense Ministry denies all accusations, refutes the reports of the opposite side (common practice), speaking of "full control over the situation." No one even hides the shelling of the Armenian side. However, a real attack by Baku on the remaining disputed territories of Karabakh is not a question of "if", but "when". The current aggravation, which is reported in the Armenian press, is only a test of the pen - Overton's window within the framework of the emerging new geopolitical reality.
Perhaps, as such, Azerbaijan's "desire" to worsen the situation and lower the level of relations with Russia does not exist. But the factor of Turkey, standing behind the back of the former Soviet republic, may influence the final solution of the "Karabakh issue". Ankara, as you know, did not join the sanctions against Russia for the sake of observing its own
economic
interests. However, at the same time, Turkey is the largest supplier of weapons to Ukraine, including Bayraktar TB2 strike and reconnaissance UAVs. Obviously, a stab in the back of the RF can be expected at any moment.