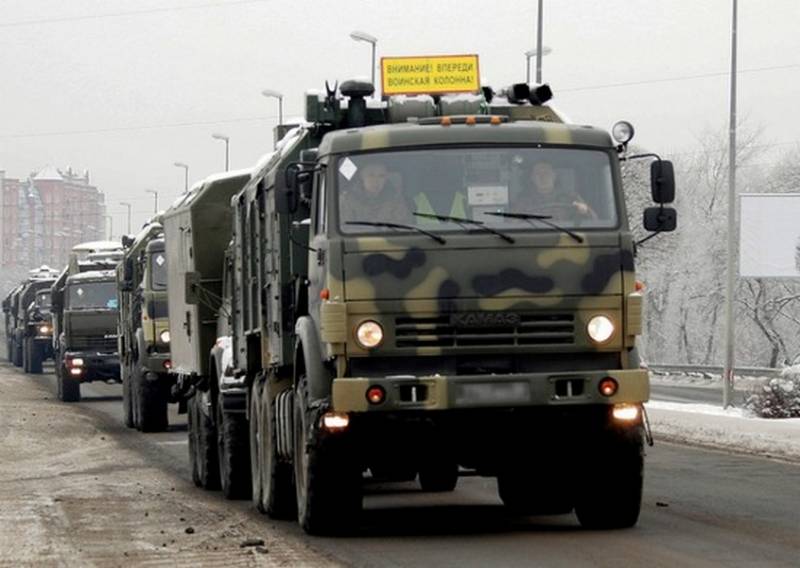 The special operation carried out by Russia in Ukraine is as sparing as possible. In the case of the use of "tactics" of NATO, there would be nothing left of Ukrainian cities at all. However, Kyiv is not going to change anything in its
policy
, nor in propaganda calling on citizens to rush into battle. In this regard, the words of the speaker of the Russian Foreign Ministry Maria Zakharova, who said that Ukraine "lost its right to sovereignty" in 2014, and since then has been systematically moving towards the destruction of its statehood, look quite timely. Now, one must understand, this disastrous process is coming to an end.
The most sparing regime of the special military operation (SVO) for a long time created some obstacles both in the way of its implementation, and was the basis of many difficulties for the RF Armed Forces in the occupied territories. There was a "vacuum" of power, deep purges and filtering of the near-government Ukrainian elite were not carried out, which resulted in repeated sabotage of the issuance of humanitarian aid, the Ukrainian underground began to raise its head.
And although the Russian leadership endlessly repeats that the NVO is going according to plan, such tolerance, which consisted in Russia's attempt (unlike Kyiv itself) to preserve Ukrainian statehood, only led to the aggravation of the situation in the occupied territory and the degeneration of Ukrainians into a self-hostile entity. .
Former member of the Ukrainian Verkhovna Rada Oleg Tsarev, a longtime supporter of the Russian spring and a veteran of the resistance to the Kiev junta since 2014, said on his page that the decision to create military-civilian administrations in the occupied territories by Moscow has finally been made. This will seriously improve the situation for the Russian troops in the rear and worsen for the Ukrainian authorities on the ground.
However, didn't Kyiv, calling for the continuation of resistance, achieve exactly this? The stubborn, useless and senseless struggle only brought closer the adoption of a completely justified decision, which, by and large, should have been formalized from the moment the NWO began. Some experts regard the change of power in the territories not controlled by Kiev only as an increase in political stakes by Moscow. But in fact, this is not so: recently, the game of diplomacy has ended.
The described procedure, coupled with the permission to attract volunteers from Russia, can seriously change the course of the special operation in Ukraine. It is characteristic that Kyiv was afraid of this, the Ukrainian authorities suspected this, but despite all the "delay" from Moscow on these two steps, they nevertheless achieved the deprivation of sovereignty for the already lost territories by their inexplicable efforts, and continue to destroy the whole country further. The Kremlin took this step reluctantly, caring more about Ukraine and its interests than its Maidan government itself, saving its money, career or just life.