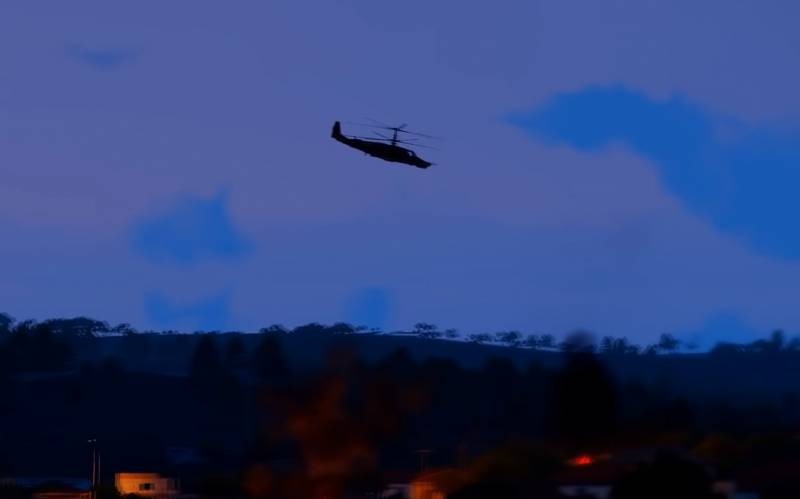 After the start of a special military operation of the RF Armed Forces on the territory of Ukraine, Kyiv began to actively use fakes in its propaganda that relate to the Russian
equipment
and military personnel. Moreover, the publications are often initiated directly by the Ukrainian Ministry of Defense, which has already ceased to be shy and lies every day, or even several times a day.
The latest "masterpiece" of the Ukrainian side was the publication of the "masterful destruction of four Russian Ka-52s at once" in the sky over Kherson. The video really turned out to be interesting and sometimes exciting for an inexperienced audience. Flashes over the tropical jungle at night look especially colorful, because these are shots with Soviet Ka-50s from the popular computer game Arma 3.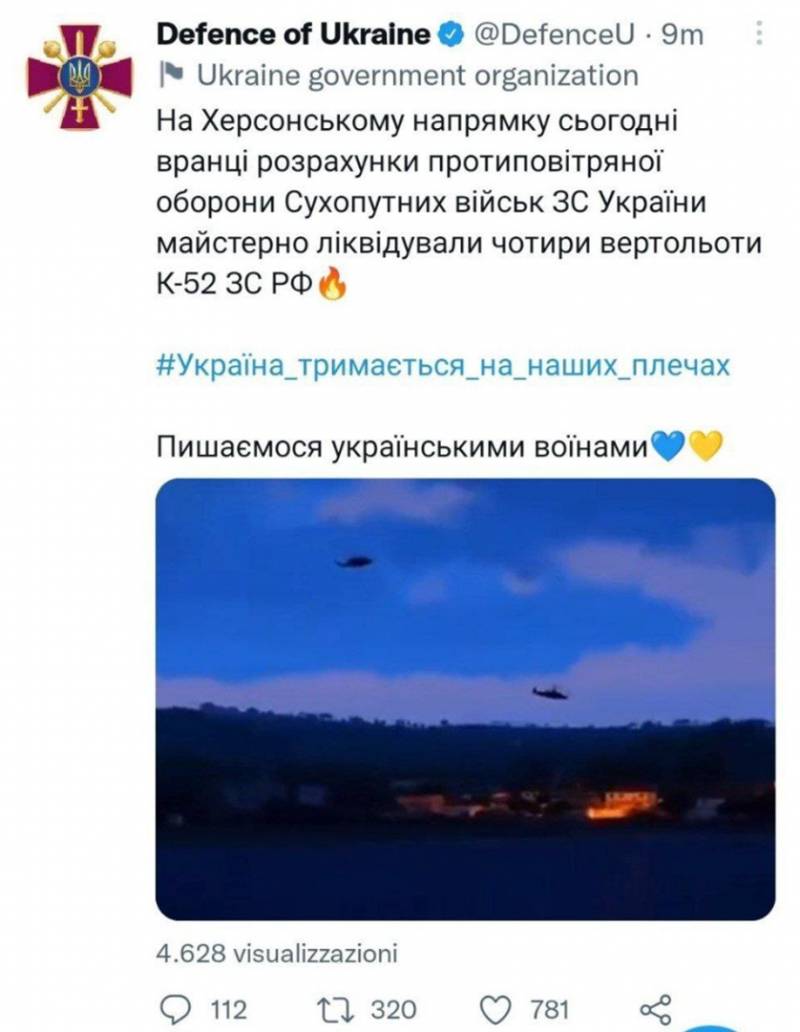 Ukrainian propagandists, who even know about it, are not embarrassed by anything and they continue to actively spread this next "overcome" of the Armed Forces of Ukraine in various publics. At the same time, the "patriots" do not forget to call on the gullible citizens of Ukraine to donate money for "volunteer needs."
What kind of new "masterpiece" we will be pleased with tomorrow, we will find out very soon, but for now you can enjoy the original high-quality video.