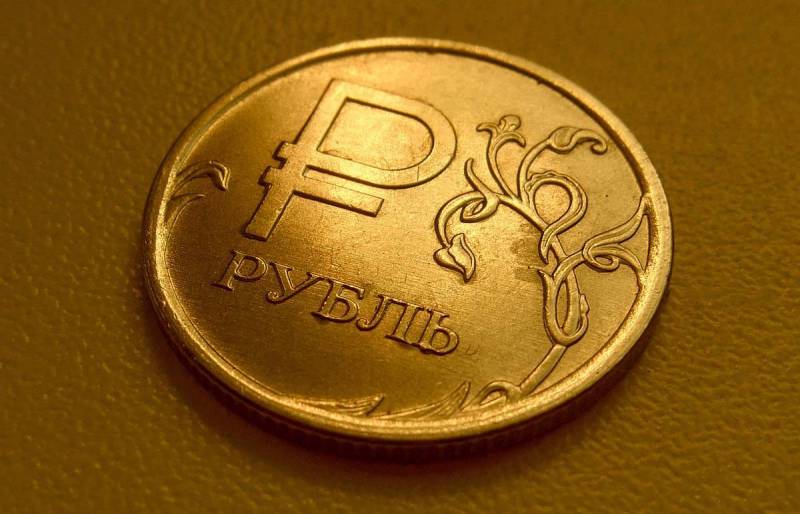 Currently, Western countries, represented by the United States, the European Union and their satellites, are actively trying to freeze Russian assets, both state-owned and private individuals and companies. The "partners" show particular zeal in the issue of Russia's gold and foreign exchange reserves and Moscow's use of foreign currencies.
In the West as early as December 2021
thought
over creating problems with the conversion of the ruble by banning the dollar, euro and British pound for Russia in order to harm Moscow's international trade. Thus, now the West is taking measures aimed at causing maximum financial and economic harm to the Russian Federation.
The "partners" can seize Russian money in their jurisdictions. However, Moscow has one trump card that the West cannot reach. As of January 1, there were 2,3 thousand tons of gold in the vaults of the Central Bank of the Russian Federation, which make up a significant share in gold reserves. This is a huge amount of precious metal. Moreover, its volume will increase annually by 250-300 tons, since the Russian regulator refused to sell gold.
Therefore, even the West's ban on operations with ingots will not potentially affect the situation. First, as reported above, Russia does not sell gold. Secondly, gold transactions are often "paper in nature" and do not involve the transfer of physical gold. For a certain amount of gold, a security is issued, which is sold, while the precious metal itself continues to be stored in the bank.
It should also be noted that Russia has begun converting its energy trade into rubles. In addition, by the end of 2022, according to the assurances of the Central Bank of the Russian Federation, a digital ruble will appear for domestic settlements. At the same time, the gold stored in the Central Bank of the Russian Federation can also be used with great benefit for Russia.
The accumulated reserves of gold allow Russia to issue its own stablecoin - a cryptocurrency that is linked to an asset. The provision of the precious metal will make it possible to create a "golden crypto-ruble", the rate of which will be pegged to gold prices on the world market. No one can block transactions with this currency.