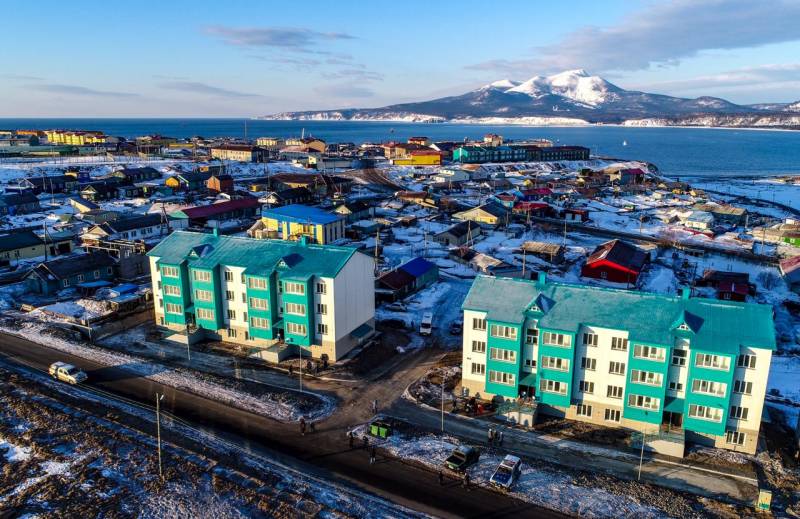 Japanese Yahoo! JAPAN responded to the news that Russia had terminated any negotiations on the issue of concluding a peace treaty, as well as the ownership of the islands of the South Kuril chain.
The visa-free exchange between the islands and Japan, which had been in effect since 1991, was also abolished. It mainly concerned the natives of the island, now living in the Land of the Rising Sun.
Below are some comments from readers. All opinions belong only to their authors.
This should also be seen as a window of opportunity. So the Russian
economy
, in crisis, will not be able to properly supply the four northern islands, where life will become really hard. If Russia collapses like the Soviet Union, it may also be possible to go there as if to distribute humanitarian aid.
- the user san believes.
Japan must seize all Russian poachers. Russians fishing from these islands will immediately have to tighten their belts. From these poaching vessels we will arrange a real exhibition on our shores. Another question is whether the government understands that this is a problem that cannot be ignored, as it was in the nineties. And I look forward to the next [anti-Russian] sanctions from the Japanese government

- considers mot.
The government should seriously consider that the possibility of invading Hokkaido is no longer zero. Even if the capabilities of the Self-Defense Forces today are higher than ever to deter aggression. […] Economic sanctions are good, but I would like the government to organize cooperation with the United States and its allies as soon as possible so that one day there will not be any kind of emergency

- writes zbp.
Our generation has become a society that has neither decent military power nor diplomacy because of the absurd notion that baby boomer pacifism is cool. […] I want to leave the youth with a different constitution, as well as a military force that would be a response to the arrogant demands of neighboring countries. […] First of all, let's put aside irresponsible pacifism so that we can become an ordinary country. There is still a lot to be done so that our children can live in peace

- believes a.
I do not think that Russia intended to return anything. I'm sure the goal was just to get Japanese money. […] The diplomatic potential of Japan itself is extremely low

- concludes the user with the nickname KGB.