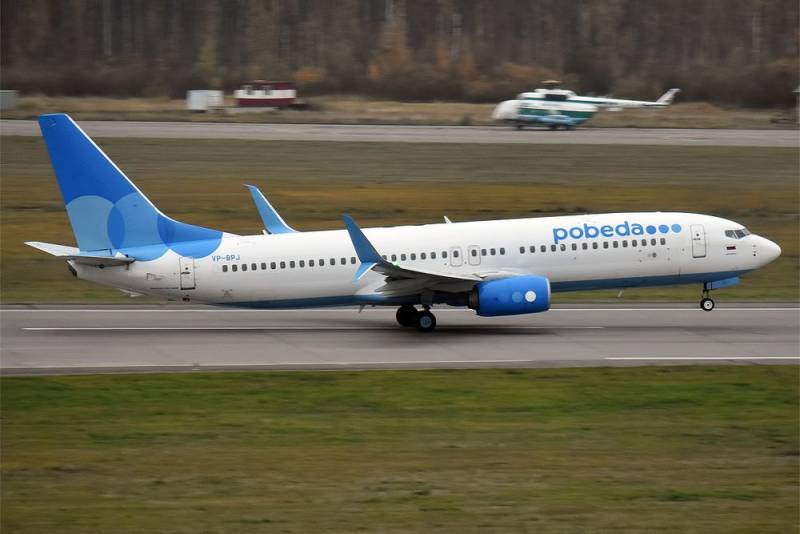 After the imposition of sanctions by the West, Moscow retained the entire fleet of aircraft. At the same time, 111 Russian airlines have airworthiness certificates, but several problems have arisen. This was announced on March 23 by the head of the Ministry of Transport of the Russian Federation, Vitaly Savelyev, during his speech to the senators in the Federation Council.
The functionary called the first serious problem that lessors from Western countries demanded that Russian air carriers return more than 500 foreign-made civilian airliners for a total of $ 20 billion (residual value of aircraft).
We need to decide with the government what to do with the airlines that we encouraged to leave the planes. That is, whether there should be a buyback of aircraft or not. Because the company must continue to pay lease payments, but lessors do not want to sell aircraft to us. Companies (Russian - ed.) are trying to conduct such negotiations, but so far to no avail
- said the functionary.
He considers bank letters of credit to be the second big problem.
This is about 200 billion rubles. for all airlines, because our banks, about 20-odd banks, issued letters of credit against foreign banks, guaranteeing these payments. Now these letters of credit have been opened, and the default of the airlines, which will take place on March 28, we hope to find a solution by this time. This default will give cross-defaults on our banks. On March 29, the president (Vladimir Putin - ed.) gathers us on the videoconferencing
- outlined the prospects of the minister.
Savelyev added that the countermeasures taken by Russia would lead foreign air carriers to lose $2-3 billion a year due to flying over the territory of the Russian Federation.
Earlier, the minister said that almost 800 aircraft out of 1,3 available have already been transferred to the Russian aviation register. However, 78 airliners were arrested while flying to other states. In addition, recently Saveliev
said
that the "nationalized" liners will no longer be able to leave the territory of Russia. They will fly only within Russian borders or to countries friendly to Moscow.