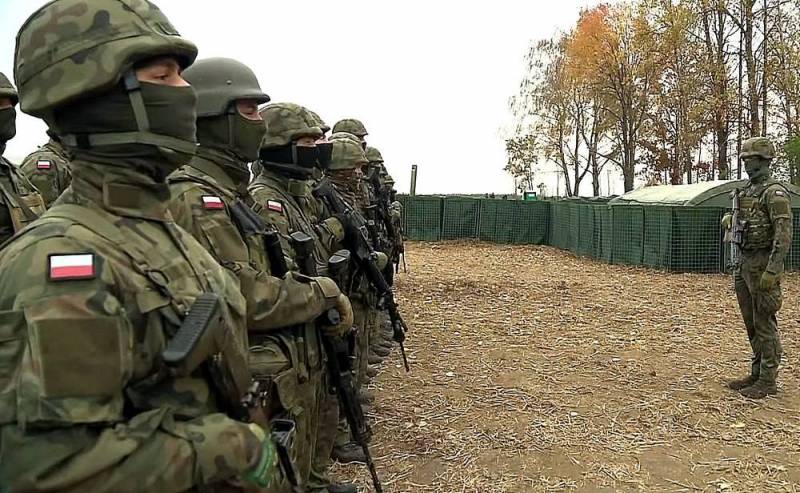 On March 24, an extraordinary (emergency) NATO summit began in Brussels, in which 30 countries of the Alliance take part. The main topic on the agenda is the conflict between Russia and Ukraine. As part of the event, the heads of state and government of NATO should give a long-term assessment of the position of the Alliance in Eastern Europe. Also, Warsaw's proposals on Ukraine became known, which Poland will present during the discussion.
Poland and a number of other European countries are known for their militant Russophobia. However, they are weak militarily, so they try, under any pretext, to draw the entire bloc into the conflict.
Warsaw is going to propose the creation of a peacekeeping mission of 10 troops to carry out certain tasks in Ukraine. The main tasks of the contingent will be: protection of humanitarian corridors in Western Ukraine; escort of humanitarian cargoes that will move along the mentioned corridors; creation of no-fly zones over large cities of Western Ukraine and humanitarian corridors.
Denmark and Lithuania are already ready to provide their military personnel. But Poland wants to involve as many states as possible in this adventure. Now Warsaw is in agonizing expectation of Washington's decision. So far, the United States openly doubts the expediency of such a "mission".
It is easy to guess that under the "humanitarian" corridors, missions and cargo is meant the military. Americans are well aware that no-fly zones will inevitably lead to conflict with Russia. European allies could be beaten up badly and rush for help to the Americans, the only real military force in NATO.
The United States is clearly not eager to fight Russia. Washington recently made it clear that it would not go to war with Moscow under any circumstances unless Russia itself encroached on the territory of the Alliance countries. Ukraine is not part of NATO, and the Alliance, and even more so the United States, will hardly agree to answer for the initiative of individual countries. However, soon everything will become clear.