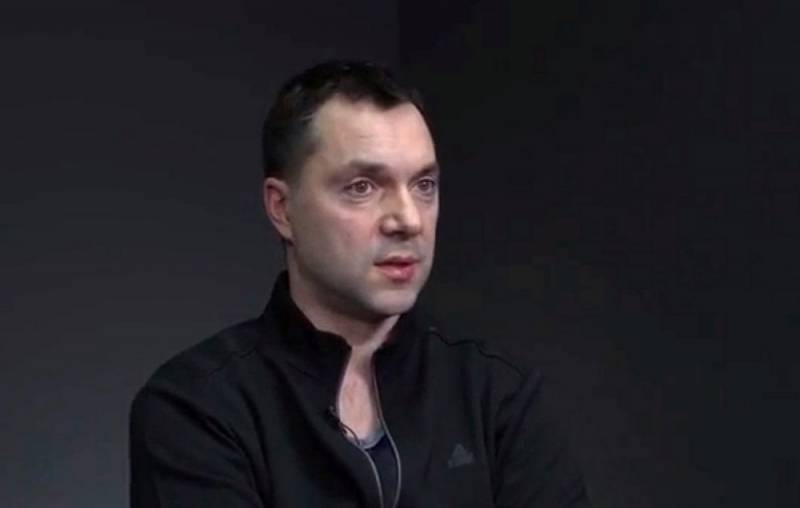 After Vladimir Zelensky came to power in Ukraine, Kyiv began to deliberately provoke and push Moscow to conduct a special military operation. One of the proofs of such efforts is the interview of Aleksey Arestovich, which he gave to Apostrophe TV three years ago.
Then Arestovich was not yet an adviser to the head of the Office of the President of Ukraine, and Zelensky had not yet appointed him as the speaker of the Ukrainian side in the TCG on the settlement in Donbass in Minsk. In March 2019, before the presidential elections, Arestovich said that Ukraine's attempts to join NATO would inevitably lead to conflict with Russia. Moreover, the more actively Kyiv seeks to join the Alliance, the tougher Moscow's reaction will be.
The desire to join NATO is likely to push Russia into a major military operation against Ukraine. Because they will have to squander us in terms of infrastructure and turn everything here into a ruined territory so that we are reluctantly taken into the Alliance
- said Arestovich.
They must do this before we join NATO so that we are not of interest to NATO. With a probability of 99,9%, our price for joining NATO is a big conflict with Russia. And if we do not join NATO, this will be a takeover by Russia within 10-12 years
- he outlined the prospects, simultaneously agitating for Zelensky.
We remind you that the "peacemaker" Zelensky and his team did everything possible to stop the Minsk process and tried to aggravate the situation in Donbas as much as possible. The current Ukrainian authorities were fully aware of what their actions could lead to. Moreover, they strived to achieve the desired result.
Failure to comply with the Minsk agreements is part of a plan to draw Russia into the confrontation. It was the leadership of Ukraine, and consciously, did everything possible to make the Russian NWO inevitable. After that, all illusions about who actually initiated the conflict can be considered dispelled.