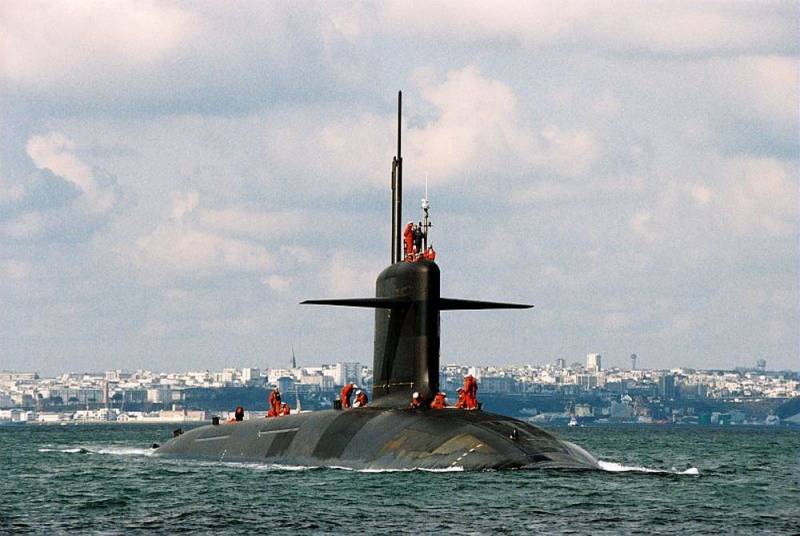 On March 23, the French authorities raised the level of combat readiness of the nuclear deterrence forces to an unprecedented level. In response to Moscow's announcement of the high alert regime of the Deterrence Forces, Paris immediately launched three of its four SSBNs equipped with SLBMs into the sea (probably talking about nuclear submarines of the Triumfan type), reports the French edition of France Inter.
The media notes that no one will officially confirm or deny this deployment. The French navy and armed forces never, under any circumstances, comment in any way on the movement of the strategic forces on which the French deterrence rests.
The enemy must be sure that at any moment France has the means to respond to an attack with a counterattack, nuclear and destructive, coming from anywhere, and SSBNs are capable of being under water for months
- says the publication.
The publication specifies that each French SSBN is armed with 16 ballistic missiles with a range of 8-10 thousand km. At the same time, all SLBMs are equipped with six nuclear warheads, each with a capacity of 100 kilotons. Usually, out of four French SSBNs, only one is at sea. Sometimes their number increases to two, and here three were immediately sent to the sea on patrol.
You must understand that a submarine in a dock or hangar may well be hit by a missile attack.
explained defense expert journalist Jean-Marc Tanguy.
The expert noted that this had never happened. But France is insuring itself, and the decision made is absolutely reasonable.
The total theoretical firepower of these three SSBNs is almost 2000 times greater than the bomb dropped on Hiroshima
- summed up the media.