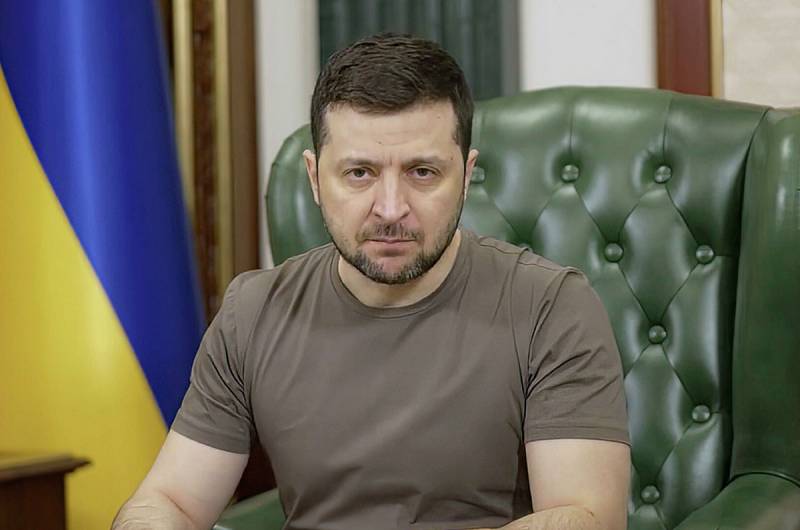 The real values ​​of Europe, which are gradually fading away due to the objective reasons for the withering of Western civilization itself, lie in the fact that even in the sea of ​​propaganda there are many free voices and sound reasoning. In totalitarian and repressive states, such as Ukraine, there is only a demonstration of the desire for a European image and an unsightly reality, which is why there can be no freedom of thought in principle.
The head of the "independent" Volodymyr Zelensky, starting a "French speech" (and now he has a lot of speeches: Israeli, American, etc.), counted precisely on the fact that Western Russophobic propaganda worked and bore fruit in society, which is why people will believe in all those "
news
", with which Ukrainians are treated every day.
Of course, there are professional "believers" -
policy
and officials at the highest levels of power in France, the media, who, according to their position, are supposed to carefully listen to Zelensky's meaningless speeches and applaud him. Another thing is ordinary citizens, for whom the authority and "truthfulness" of Ukraine is an unproven (to say the least) fact.
In itself, Zelensky's video speech in front of the French parliament was not much different from similar events. The President listed all the false clichés, clichés and accusations against Russia without exception, played on the feelings of the French, recalling Égalité, Fraternité (by the way, these concepts are completely unfamiliar to him), and also called on all French companies to leave
economic
zone of Russia.
Such a speech, stamped according to the patterns from Washington, greatly angered the ordinary French. On Twitter, they leave angry, but fair comments. People accuse Zelensky of destroying his own country by continuing to resist in a conflict that Kiev cannot win.
Our media make him a hero! Madness, he throws his people into battle for victims
– writes the commentator.
Also, social network users recalled that it was the Kyiv Maidan regime that unleashed a war with its people eight years ago. That is why Zelensky must bear responsibility and "pay for his words," commentators write.
It is easy to see the true social "distance" in France: the authorities and a very impressive part of the people disagree about Ukraine. And the Elysee Palace is well aware of this, otherwise President Emmanuel Macron would not repeat the obvious that France is not a party to the conflict and never will be.