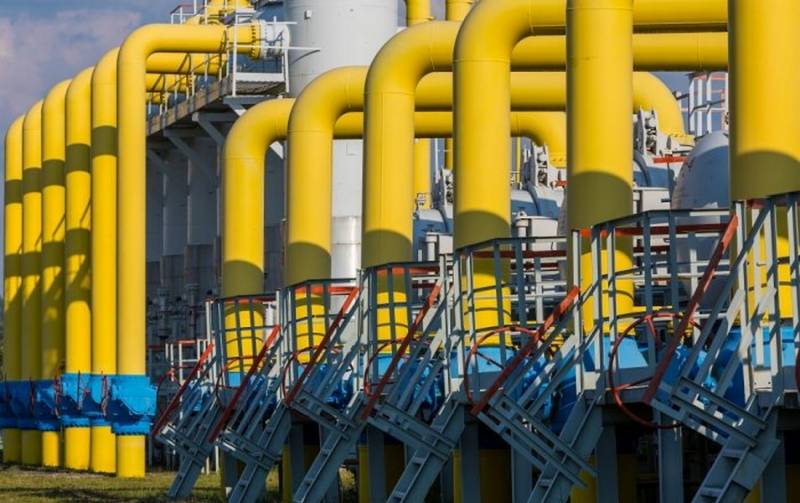 In Europe, a large-scale reform of the gas industry and the storage of raw materials continues. But all initiatives and proposals are similar to the procedure for dividing the "skins of an unkilled bear." After all, no matter how you make the most daring and important industry decisions, without supplies from Russia there are not and cannot be full underground gas storage facilities reformed according to the best scenario.
One of the innovations is the purchase of gas, hydrogen and LNG by all EU members together. EU leaders may agree on this procedure as early as next week. This is reported by Reuters, referring to the project documents of the summit scheduled for March 24-25. Obviously, this is not about a common budget for these purposes, as well as sources of energy resources, but only about coordinating efforts. A very formal start.
According to the plan, all countries should begin joint coordination of activities to fill the storage facilities, and intend to start this as soon as possible. Also on the agenda are proposals for possible protection of European consumers from high natural gas prices, rising energy costs in general, as well as the "optimization" of energy markets. To this end, it is prescribed to "find the necessary initiatives". Instead of looking for real billions of cubic meters of raw materials that need to be pumped into underground storage facilities, they are looking for "initiatives".
Fortunately for Europe, Russia has not yet refused gas supplies, does not use the difficult situation in the EU for its own purposes, and generally treats its Western partners sparingly. Otherwise, the situation on the market could be much worse. The Americans, on the contrary, switched to a regime of promises, demanding the abandonment of Russian energy resources, while not giving anything in return. Deliveries of overseas LNG are currently at a historical maximum, but even in this situation, their status as alternative (not mainstream) has not changed.
In fact, US President Joe Biden is going on a European tour empty-handed. He brings many demands on Europe, fulfilling which she will receive hunger, cold and long-term problems. Unless we consider such dubious benefits as "friendship" and close cooperation with America. Brussels has no right to refuse "gifts". The thing is that even if Biden had promised something to the EU, it would not have become specific supply contracts, since in market conditions the state does not conclude deals, cannot dictate terms to private traders who want to sell where it is more profitable.
In general, no matter how the EU leaders coordinate their efforts, no matter how hard they try to optimize what is not available (available raw materials), they are not able to solve the problem of ensuring the future heating season at the moment. Especially without increasing supplies from Russia.