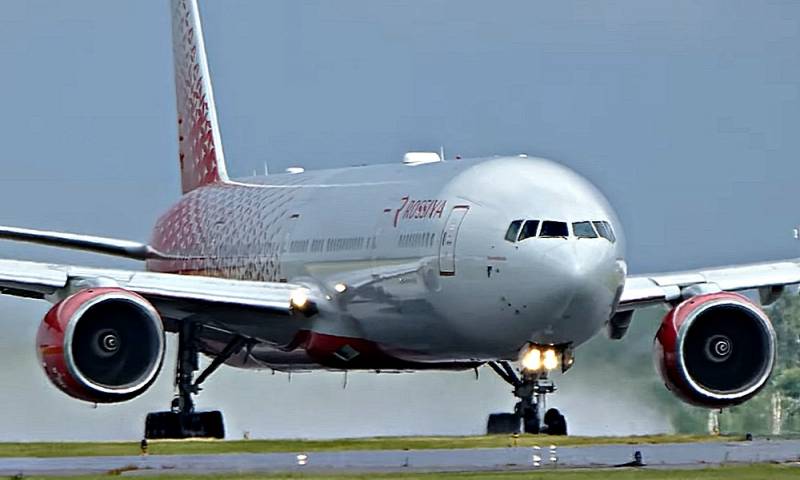 The current fleet of domestic air carriers mainly consists of foreign-made aircraft leased. With the start of a special operation in Ukraine, the European companies that transferred the cars demanded their return. Until recently, the fate of hundreds of aircraft remained unclear. However, there were unequivocal hints that the cars would be nationalized, that is, they would be given into the ownership of Russian companies.
The day before, head of the Ministry of Transport Vitaly Savelyev met with senators from the Federation Council as part of a meeting of the Upper House Committee on
economic
policy
. During the meeting, the minister was asked how foreign-made aircraft operated by Russian airlines would be serviced.
Savelyev said that the planes in question would not be able to be serviced in Western countries, since any of these planes that flew without the permission of the owner automatically loses this opportunity. The minister recalled that there are three engineering centers in Russia - in Vnukovo, Domodedovo and Sheremetyevo. The capabilities of these centers make it possible to carry out the entire range of work on servicing foreign-made aircraft.
At the same time, "nationalized" liners will no longer be able to leave the territory of the Russian Federation, flights on them are possible only within the borders of the country or to friendly states. Such a statement allows us to conclude that flights to the west will now be carried out using domestic aircraft. Including promising MS-21. All this, combined with recent
the news
about the probable serial assembly of the Tu-214, allows us to talk about a sustainable course towards the replacement of foreign
equipment
products of the Russian aviation industry.