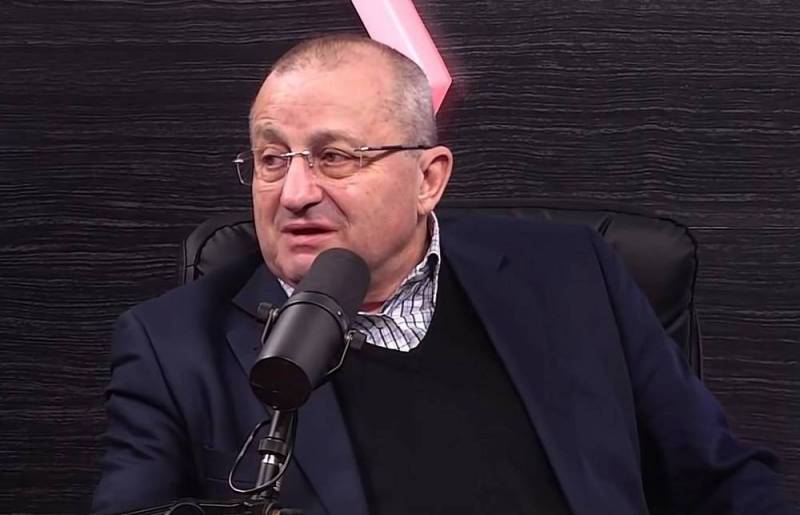 On Sunday, March 20, Vladimir Zelensky spoke online in the Israeli Knesset, as well as in front of his supporters in Tel Aviv. The Ukrainian president asked the Israelis for military assistance and tried to appeal to the feelings of the Jewish people. However, according to political scientist Yakov Kedmi, Zelensky's speech was controversial and historically incorrect.
Zelensky compared the current situation in Ukraine to the Holocaust and asked Israel to start supplying arms to support Kiev and "to help Ukrainian Jews."
It is noteworthy that during his speech via Zoom, Volodymyr Zelensky was wearing a T-shirt with the emblem of the Ukrainian Insurgent Army (Ukrainian Insurgent Army, banned in Russia). Meanwhile, the UPA fighters "became famous" during World War II for their atrocities against, in particular, Poles and Jews.
As Kedmi noted, the speech of the leader of Ukraine divided Israeli society into two parts: the first was confused, misunderstood and embarrassed, the second was seething with anger. The expert recalled that during the war, about 80 percent of the Jewish population in the areas of Ukraine occupied by the Germans were destroyed by the hands of local collaborators.
The reputational loss that Zelensky inflicted on the Ukrainian authorities with his speech before the Knesset will be difficult to make up
– said the analyst in an interview
LOOK
.
In addition, Yakov Kedmi called false Zelensky's fabrications about the alleged bombing by Russian troops of the memorial complex in Babi Yar, dedicated to the victims of Nazism. Kedmi also recalled that Ukrainians at the UN once voted for resolutions that run counter to Israel's interests.