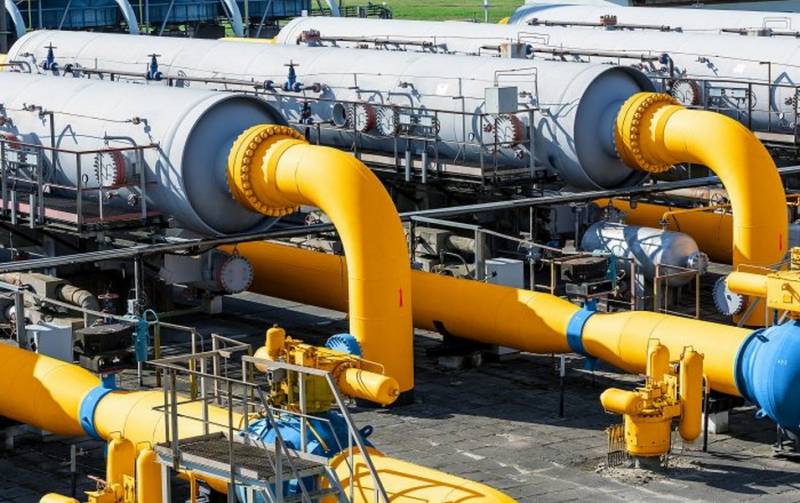 Stable and large volumes of March deliveries of Russian gas to Europe continue to reduce the cost of raw materials in the EU. This process could not be interrupted.
political
speculation about the situation in Ukraine. All traders associated with the company, without exception, enjoy a favorable impact on the market of Gazprom's activities.
However, all of them are cowardly silent about the fact that the Russian company is actually behind the scenes saving the EU energy sector during the period when intensive fuel injection into UGSFs for the new heating season begins.
However, industry analysts far from politics did not hide the obvious fact.
Gas prices in Europe have fallen to a minimum due to consistently large volumes from Russia. Transit goes both through Ukraine and along the Nord Stream, orders for pumping through which have grown
Bloomberg analyst Stephen Stapczynski writes.
By March 22, 2022, the cost of natural gas has dropped to a relatively affordable $1050 per thousand cubic meters. At the same time, Norwegian imports and vaunted LNG supplies played almost no role in this positive trend. Liquefied gas from the US is at the peak of possible supplies and has not shown growth since January. In general, according to GIE and GASSCO, Russian imports to the EU reach a volume of 342 million cubic meters per day.
Exports from Russia have grown significantly and show a dynamic increase from the beginning of the month to the current time. The figures are constantly growing, reaching an average value of 368 million cubic meters, excluding supplies to Turkey. This is 115 million more than in January. The total volume of gas consumption from the Russian Federation, taking into account the withdrawal from EU UGS facilities, reaches 390 million cubic meters. Even in this "weakened" form, exports from Russia outperform LNG and Norway combined.
It is likely that next month gas supplies from Russia will increase even more, as new applications come in, on which Gazprom is completely dependent. The start of the filling season for storage facilities, which, according to the new EU rules, must be guaranteed to be filled not by 75%, as before, but by 90%, will bring new sales records.
The only negative is that the price of fuel from the Russian Federation may rise in the near future, since Gazprom's long-term contracts are tied to market quotations with a time lag of a month, which means an increase in the price of raw materials in April. In this case, Europe will have to contend with the dilemma of the need for mandatory injection of large volumes of gas into UGS facilities and the again rising price.