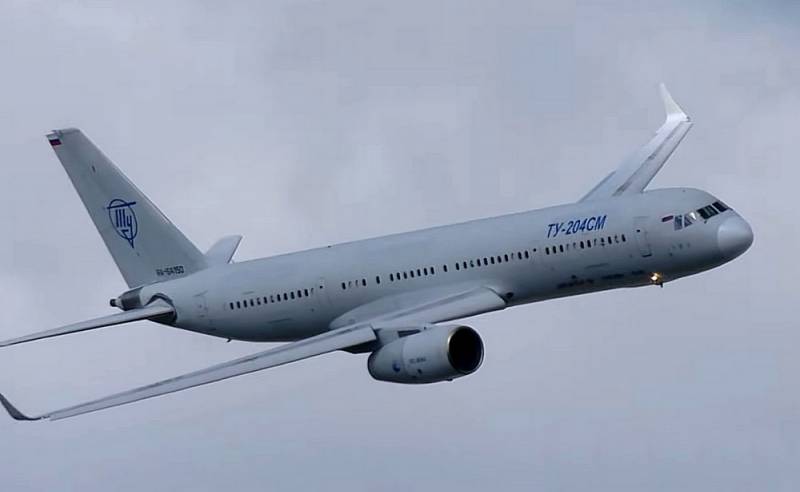 After the introduction of anti-Russian sanctions by the West, Russia is going to seriously engage in the development of its own civil aircraft industry. On March 22, during a trip to Kazan, where the Tu-214 is produced, Deputy Prime Minister of the Russian government Yuri Borisov revealed the prospects for the mass production of these liners for Russian airlines.
The functionary noted that it is possible to replace imported parts with domestic ones in the Tu-214 in one year and there is no particularly problematic dependence. According to him, this is quite a feasible task. He clarified that the Russian authorities and aircraft manufacturers want to gradually reach the annual production of ten units of such passenger aircraft.
We raise the question of how to give it (Tu-214 - ed.) to us for the transportation of citizens to our main companies - Aeroflot Red Wings and others,
Borisov said on the air of the Russia 24 TV channel.
Now the Tu-214 is produced in small batches by the Kazan Aviation Plant (KAZ is a branch of Tupolev PJSC, which is part of the KLA). The planes are operated by SLO Rossiya, transporting the first persons of the state. Tu-214 is a modern, efficient long-haul narrow-body twin-engine aircraft with high fuel efficiency and comfort level.
It is necessary to modernize and prepare production for ten aircraft. We will cope with this task
- added the head of Tatarstan Rustam Minnikhanov.
We remind you that on March 16, while at the Aviastar plant in Ulyanovsk (part of the UAC), Borisov
рассказал
on the possibility of resuming the mass production of the Il-96 and Tu-214 liners. He expressed confidence that in the near future Russia will be able to increase the pace of building its own passenger aircraft.