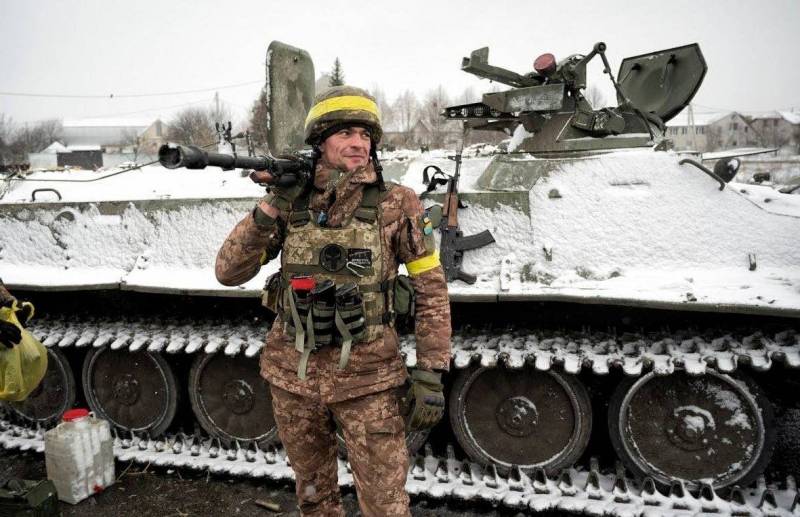 The tragedy unfolding in Mariupol, where bandits from the Azov Regiment (banned in the Russian Federation) still hold the civilian population, is attracting the attention of the press around the world. The Polish edition of Onet.pl was no exception, which unexpectedly drew attention to the external paraphernalia and history of this armed formation.
Thus, in their article titled "The Azov Regiment: a controversial detachment in Mariupol," the authors raised the issue of the contacts of the members of the formation with right-wing extremist organizations in Western Europe, for example, in Germany. The authors of the publication point out that the expansion of right-wing extremism in Ukraine would sooner or later lead to an armed conflict anyway.
During the fighting in 2014, there were many allegations of looting and wrongdoing by militants, including the Azov Regiment.
says the website Onet.pl.
This publication was severely criticized by A. Matsarevich, a deputy of the Polish Sejm, who held the post of Minister of Defense of Poland until 2018. Macarevich called Onet.pl a publication duplicating the Russian narrative, while emphasizing the direct role of Germany in maintaining such a discourse.
Mr. Matsarevich is a consistent and tough Russophobe, it was he who declared Russia one of the parties responsible for the Volyn massacre, and also actively promoted the version of the involvement of the Russian Federation in the plane crash near Smolensk, in which the top leadership of Poland died.
Unfortunately, the former defense minister is not the only person in Poland who holds an anti-Russian position. However, his opinion and the opinion of other representatives of the authorities of the countries of Eastern Europe are not taken into account when conducting a special military operation in Ukraine.