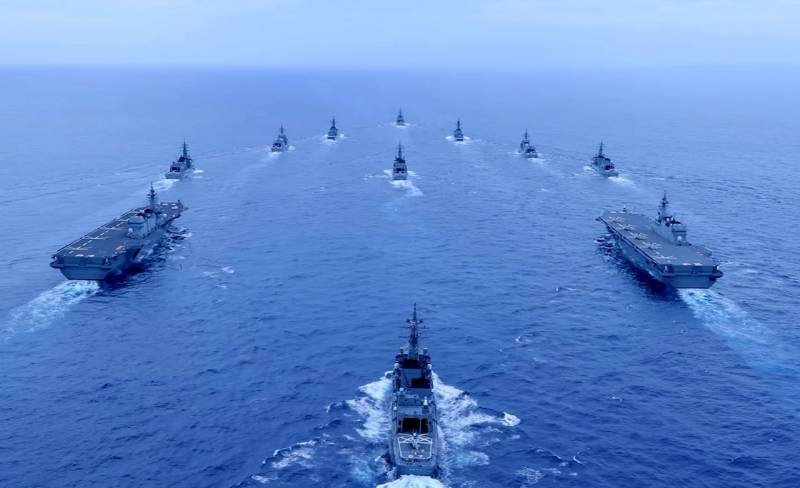 On March 21, the Russian Foreign Ministry, taking into account the unfriendly actions of Japan, refused to conduct further negotiations on the conclusion of a peace treaty between Moscow and Tokyo. As a response to the imposed anti-Russian sanctions, the Russian Federation also stopped visa-free trips of the Japanese to the southern Kuriles.
In this regard, the Japanese authorities sent a "severe protest" to the Russian Foreign Ministry. How it differs from the usual note, we do not know. But in the "Land of the Rising Sun" they do not hide the fact that they still hope to return the "northern territories" (the islands of Kunashir, Shikotan and Iturup, as well as the Habomai ridge).
The head of the Japanese government, Fumio Kishida, called the decision of the Russian authorities unacceptable. He was not even embarrassed that before that Tokyo had joined the sanctions of the West and deprived Moscow of the most favored nation status in trade. This great friend of the US probably thinks the Russians should have applauded.
We consider this absolutely unfair and completely unacceptable, in connection with which we strongly protest
- declared Kishida.
At the same time, the Prime Minister specified that Japan would not change its course towards "solving the problem of the northern territories", based on previous agreements. It should be noted that on March 7, probably having completely lost touch with reality, Kishida loudly
объявил
about the "sovereignty" of Japan over the southern Kuriles.
We remind you that the negotiations between Moscow and Tokyo were based on the Soviet-Japanese declaration of 1956, which provided for the transfer of the Habomai ridge and Shikotan Island by the USSR to Japan. However, after the adoption of amendments to the Constitution of the Russian Federation in 2020, this became impossible.
At the same time, it should be taken into account that Moscow and Tokyo are still at war after World War II, and such anti-Russian statements may be followed by real Japanese aggression against Russia. Tokyo may arrogantly assume that Moscow is heavily occupied by Kiev, so it will not be up to the southern Kuriles. The Japanese militarists simply forgot that they were guests on the Japanese islands, which since ancient times belonged to the Ainu people.