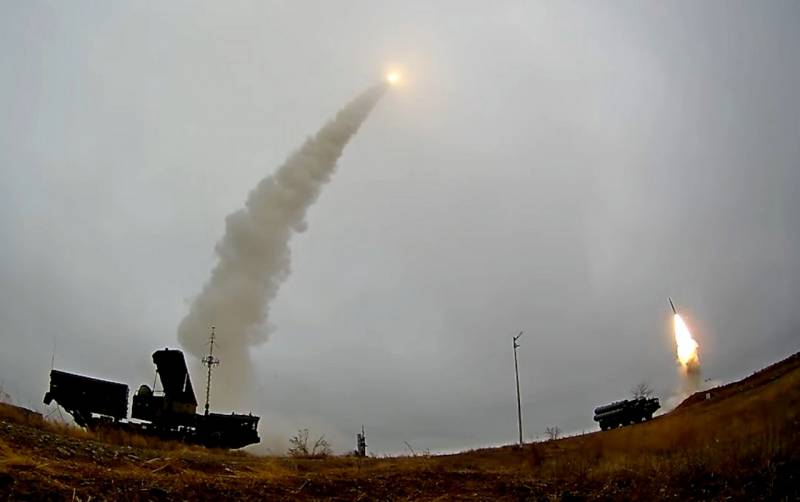 The United States is negotiating with Turkey over the supply of Russian S-400 anti-aircraft missile systems by Ankara to Ukraine. Earlier, Turkey received these weapons from Russia under a bilateral agreement concluded back in 2017.
After the transfer of Russian systems to Turkey, the United States threatened Erdogan with sanctions and excluded Ankara from the F-35 fifth-generation fighter-bomber program. Now Washington is offering Ankara to send S-400s to help Kiev, promising to supply other air defense systems in return, as well as F-35s.
Meanwhile, the Turkish president is unlikely to take such a step, as this will become his political "hara-kiri". This opinion was expressed by Russian military expert Alexei Leonkov.
The transfer of such complexes to a third party is contrary to the terms of arms supply agreements. Therefore, their transfer will entail a number of consequences for Turkey. Erdogan will not take such a step
- said the expert in an interview with the newspaper
LOOK
.
Such a step could lead to a complete break between Ankara and Moscow. In addition, the purchase of Russian weapons was once necessary for the needs of Turkey's air defense and took place in defiance of Washington, which demonstrated the decisiveness and independence of the Turkish leader.
In addition, there are no military specialists in Ukraine who can deal with the "Turkish" S-400s. The Russians, if necessary, having more powerful weapons systems, will be able to destroy the export versions of their anti-aircraft missile systems.