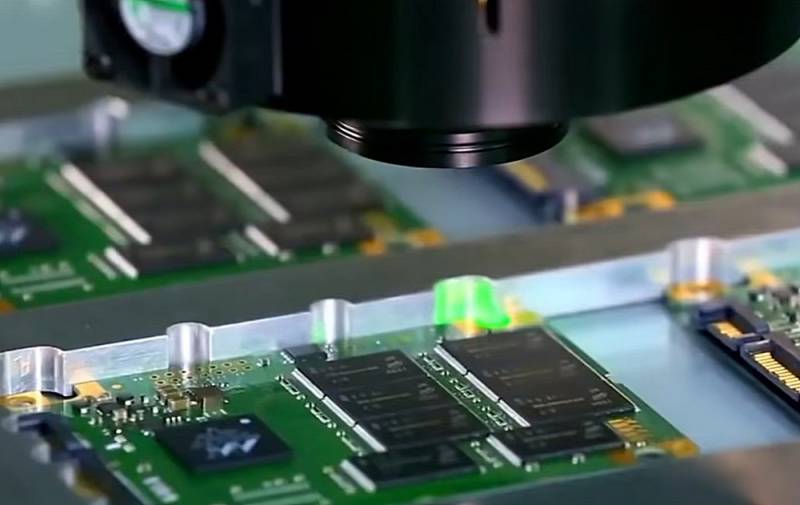 World manufacturers of microelectronics are sounding the alarm. Reducing the supply of neon gas from Russia and Ukraine could turn into a serious crisis in this high-tech area.
According to the announced data, stocks of neon in warehouses are left for 1,5-2 months. At the same time, more than half of the world's exports of this gas are accounted for by Russia and Ukraine.
It is worth noting that we owe the Soviet Union the current dominance in the neon market, in fact, like many others. The thing is that in the last century, this gas was produced mainly at steel mills and was not very in demand.
However, thanks to the program for the development of laser weapons, which the Soviet Union seriously engaged in in the 70s, neon in our country received the status of a strategic product. Its production was carried out in Russia, and cleaning in Ukraine.
Despite the fact that the laser program of the USSR was not fully implemented, and the Union itself collapsed in 1991, neon production was maintained. And, as it turned out, not in vain. Today, 83% of the consumption of this gas is in the semiconductor industry, and the US dependence on our neon reaches a whopping 95%.
The events of 2014 in Ukraine made microelectronics manufacturers seriously nervous. Fearing a shutdown of enterprises in Mariupol and Odessa, importers staged a real panic on the market, inflating prices for neon by almost 10 times.
However, if everything worked out for foreign companies then, now the situation is different. Factories in Mariupol and Odessa have not been working since the end of February, and their prospects are completely vague.
In the current realities, the legacy of the Soviet Union gives our country a weighty argument in
economic
war with the West. At the same time, the latter did not have much time to think.