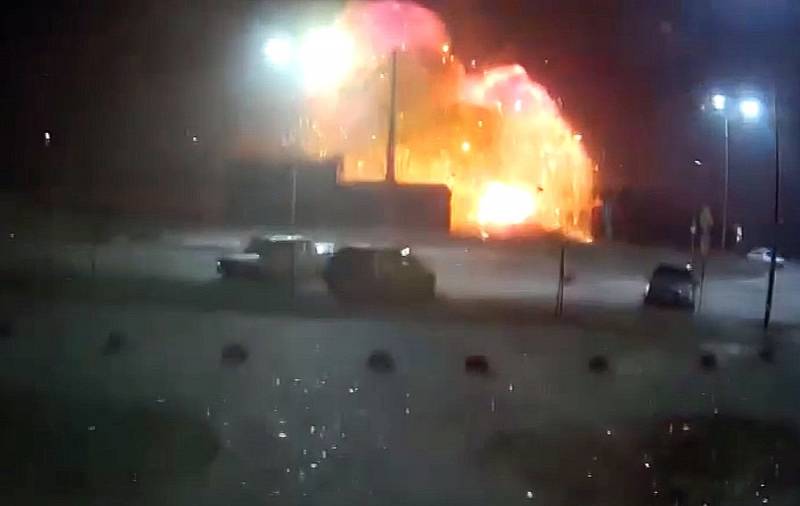 On the night of Sunday to Monday, March 21, Russian servicemen destroyed Pion self-propelled howitzers located in the car park under the Sport Life fitness club in the Podolsky district of Kyiv.
The Ukrainian military used a large open space as a firing line for the Grad MLRS and Pion 203-mm howitzers. From here, strikes were launched against Russian troops, which are currently encircling the Ukrainian capital. Judging by the footage, a missile from the Iskander-M (or Kinzhal) complex flew into the AFU facility.
The Sport Life sports complex has not been functioning since the beginning of March, from the very time when the Ukrainian military began to use the facility for their own purposes. Therefore, civilians, especially in the dead of night, were not there.
The fact that it was Peonies that were in the parking lot of the shopping center is evidenced by a picture of a 203-mm howitzer shell made by the Ukrainian police - this is how local law enforcement officers themselves "framed" the APU. Moreover, a picture appeared on the Web showing self-propelled artillery mounts hidden under the building.