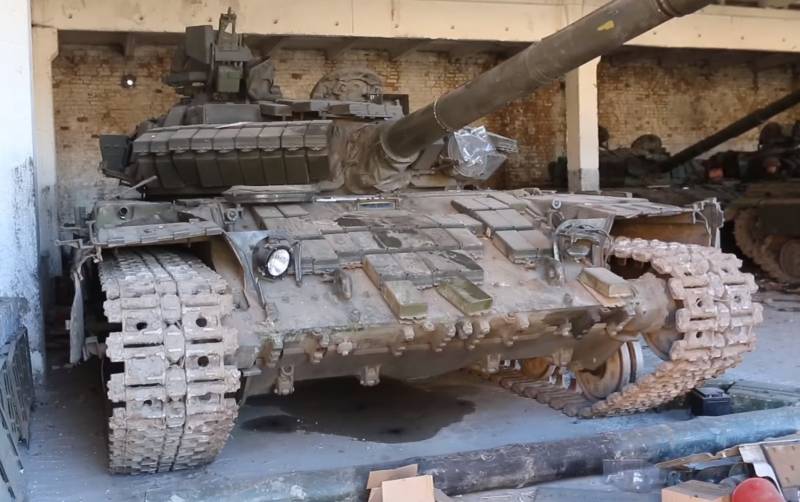 During the fighting near Kyiv, Russian airborne units seize a large number of weapons left by the armed forces of Ukraine and nationalist formations.
So, on March 21, the Russians seized several armored personnel carriers and tanks, anti-tank weapons, firearms and ammunition. The Russians handed over the confiscated trophies to the people's militia of the DPR and LPR.
Meanwhile, the official representative of the Russian military department, Major General Igor Konashenkov, announced that Russia had taken control of the settlement of Sladkoe near Kyiv. In the village of Nikolaevka, Russian troops seized the command post of the Armed Forces of Ukraine, the servicemen of which, in the amount of 61 people, surrendered.
In addition, the RF Armed Forces are striking at disparate groups of the Donbass national battalion. DPR units are fighting successfully with the 53rd mechanized brigade of the armed forces of Ukraine near the village of Novomikhailovka, as well as with the 25th brigade of Ukrainian paratroopers near the Verkhnetoretskoye point. During the night, the Russians and Donetsk militia destroyed about fifty fighters of the Armed Forces of Ukraine, three tanks and four infantry fighting vehicles.
Earlier, the head of the DPR, Denis Pushilin, noted that several thousand Ukrainian nationalists remain in Mariupol, and it will take about a week to completely take the city under the control of the DPR with the assistance of Russian troops.