Today it is generally accepted that the USSR created its own Buran, imitating the American Shuttle program. In fact, everything is exactly the opposite.
In June 1982, the Australian Air Force discovered a mysterious object that rushed at hypersonic speed. The alarmed exterminated could not intercept him, and the UFO fell into the Indian Ocean. All that the Australians managed to do was photograph the object. After developing, it turned out that the pictures depict a miniature copy of the Shuttle, but with Russian letters BOR on board.
An unmanned orbital rocket plane (the inscription is so deciphered) was conceived by Soviet engineers back in 1967. In just two years, our scientists were able to launch BOR-1 into the atmosphere, whose length was 3 meters and its mass was 800 kilograms. BOR spacecraft are the forerunners of Buran. They tested aerodynamic models and heat-shielding materials. BOR-5 is an eight-fold reduced copy of Buran.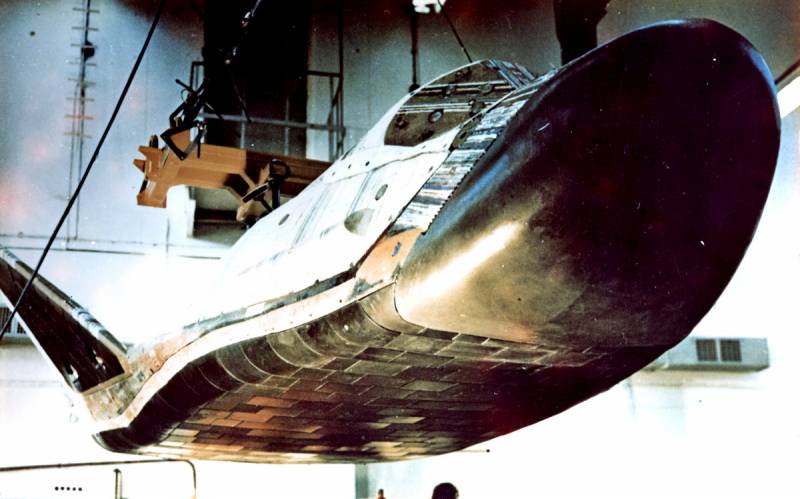 BOR-4 spacecraft after flight
BOR-4 was tested in the orbit of the motion of artificial satellites, and BOR-5 was tested in the suborbital. Already the fourth version of an unmanned orbital rocket plane, thanks to the presence of aerodynamic rudders, was able to actively maneuver in the atmosphere. It was he who was spotted by the Australian air defense in June 1982 over the Cocos Islands. It is generally accepted that the United States of America copied the BOR-4 design, having received its reusable Shuttle spacecraft.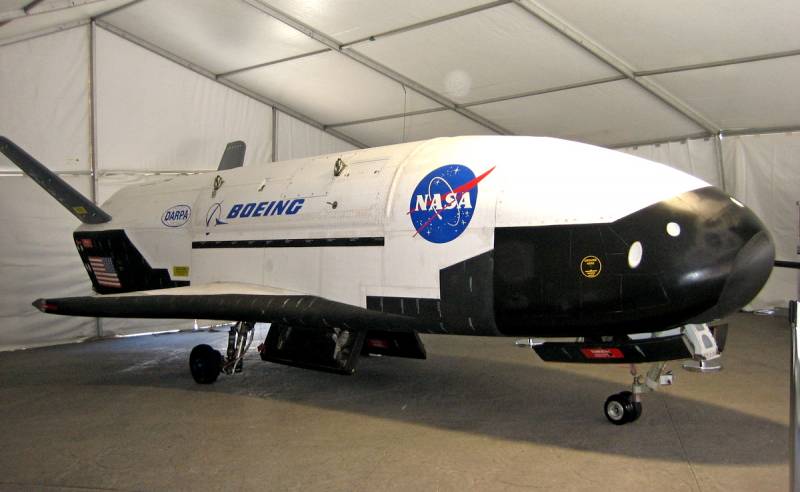 X-37B experimental orbital plane
The Americans have long shuttled the Shuttle program because of its high cost, but continue to use space unmanned
Technology
. A smaller unmanned version of the Shuttle, called the X-37B, is today a mysterious US miracle weapon. The X-37B is capable of orbiting for years, carrying rocket, laser and other weapons, maneuvering, hunting for enemy spacecraft and delivering irresistible strikes against targets on the surface of the Earth.
Also, the Americans created an almost complete copy of the Soviet BOR. We are talking about the reusable spaceship Dream Chaser, which is supposed to be used to deliver astronauts to low Earth orbit.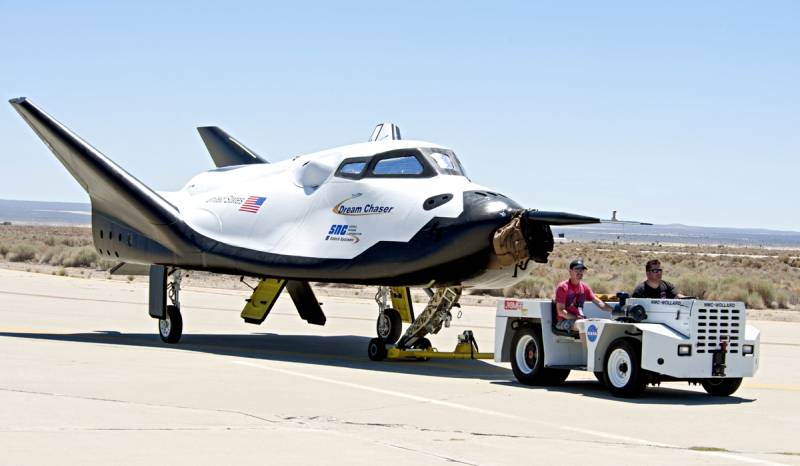 Spaceship Dream Chaser
The idea that existed in the USSR 40 years ago, now its Americans have realized.
- explains military expert Yuri Knutov.
In the 90s, the Americans declared a real hunt for secret Soviet technologies, and soon received documentation for BOR-4, as they say, on a silver platter. To this day, the aerospace industry of the United States of America is actively using aluminum-lithium alloys created by Soviet engineers when working on orbital drones, as well as other USSR developments.