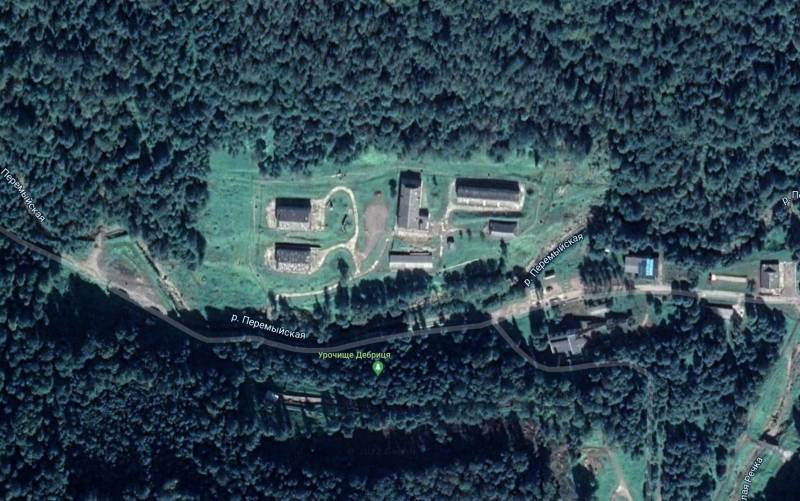 On Saturday, March 19, a Russian hypersonic missile "Dagger" destroyed an important military facility of the Armed Forces of Ukraine in the village of Delyatyn, Ivano-Frankivsk region, Western Ukraine. In Soviet times, it was one of the four Central Nuclear Weapons Storage Bases built in the middle of the last century.
The base is known under the names "Ivano-Frankivsk-16" or "Object 711" and is located in the Carpathian mountains at a depth of several tens of meters underground. The ground infrastructure of the high-security facility includes a heliport, a railway station, a hospital, an economic part, a military camp, a fuel and lubricants warehouse, etc.
In 1993, nuclear weapons from Delyatyn were transferred to Russia, and the facility itself was renamed the 136th missile and ammunition supply center. Since 2018, the 108th and 109th mountain assault battalions of the 10th separate mountain assault brigade of the Armed Forces of Ukraine have been based there. The underground part of the facility continues to be used by the Ukrainian military as a heavily fortified ammunition depot.
The anti-nuclear protection of the underground structure does not allow destroying the object with conventional ammunition. Nevertheless, the power of the "Dagger" (including its kinetic energy due to its enormous speed), with an accurate hit, can damage the entrance adits, destroy covers and, in fact, make a military facility unsuitable for further operation.
The next day, on March 20, the fuel base of the Armed Forces of Ukraine, located in the village of Konstantinovka, Mykolaiv region, was destroyed by a Kinzhal strike.