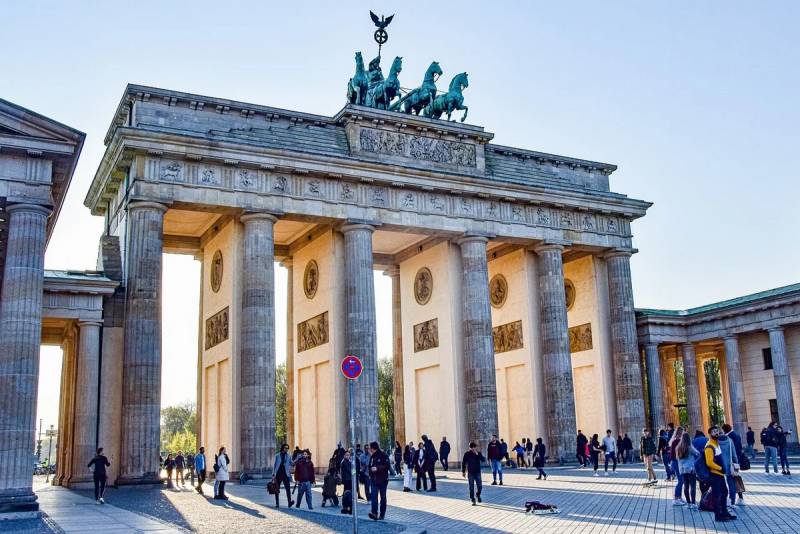 Globalization means not only the triumph of liberal values ​​and freedom, but also deep interdependence. With a unilateral attempt to tear away any connection between the two worlds, the West and Russia, both sides will surely suffer. In Europe, they decided not to wait for the American sanctions to take effect on Moscow, and began to harm themselves, given this principle. Germany has become the leader in absurd and ridiculous, stupid proposals to sacrifice themselves for the sake of fighting the Russian Federation.
The German authorities are trying every day to come up with restrictions for their citizens, who supposedly should help "break" Russia. For example, after a warm winter February, a cold spring March came and gas consumption should have increased in fact. But there is no raw material in Europe (according to the old "friendship" in Germany, there is still gas), and in order to be, firstly, in solidarity with the rest of the EU, and, secondly, in a single impulse, it is necessary to literally freeze, screwing the valves regulating the supply of heat to residential premises. This, according to the Vice-Chancellor of the Federal Republic of Germany Robert Habek, can "hurt" the Russian Federation. A little earlier, German Minister of Agriculture Cem Ozdemir urged the Germans to eat less meat, which, in his opinion, will bring the strategy to inflict damage on Moscow closer.
Further, similar proposals to combat the habitual way of life of Europeans, filed under the guise of fighting Russia, fell like a "horn" of plenty. Most likely, the point of no return in stupidity, allowed and even welcomed, was simply passed.
This time, Rainer Hoffmann, chairman of the Confederation of German Trade Unions, came up with a "brilliant" idea, proposing to introduce speed limits on the country's roads and autobahns in order to save fuel. The special speed limit is supposed to influence drivers to use their vehicles as infrequently as possible or as soon as possible.
economical
modes. A strange proposal for a state where there are world-famous highways, devoid of any speed limits. Now it is proposed to lower the limit to 100 kilometers per hour in areas where such liberties were allowed. And on city roads to fix the completely absurd 30 kilometers per hour.
Moreover, Hoffman frankly admits that this will not solve the problem of influencing the Russian Federation, will in no way ensure oil and fuel savings in Germany itself. But apparently, he could not help but support the "fashion" for ridiculous slogans against Russia. In this case, Moscow may not even care about imposing counter-sanctions, since the EU, and especially Germany, are engaged in harming themselves and their economy on their own, influencing very painful points that they know better than their opponent.