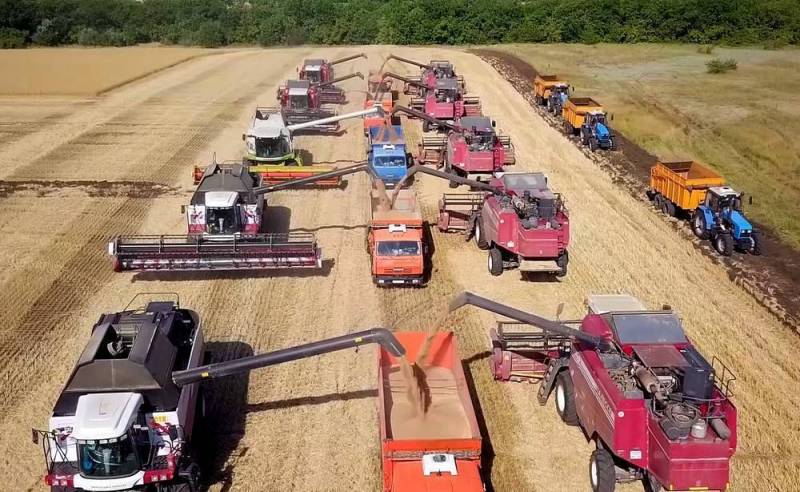 Sanction
policy
The European Union, directed against Russia and Belarus, led to the fact that the Europeans themselves were on the verge of a food crisis. European supermarkets began to run out of Russian, Belarusian and Ukrainian food products, fuel prices rose significantly, and farmers had shortages of fertilizers before sowing. Experts predict that food prices around the world could rise due to supply disruptions.
Italians are reporting sharp increases in prices for pasta, flour, vegetable oil and vegetables. At the same time, rising fuel prices hurt trade, and the lack of feed for livestock aggravated the situation.
The Germans are also sounding the alarm. In German supermarkets, flour, sugar and vegetable oil are sold no more than three packs per person. There was a rush demand, which led to the fact that the shelves with these products were empty. 94% of the finished vegetable oil (from sunflower seeds) and 50% of the sunflower seeds themselves for the subsequent production of vegetable oil were imported to Germany from Ukraine. Berlin also bought 36% of wheat from Kyiv, which can explain the problems with flour. However, the shortage of sugar is difficult to explain, since Germany is an exporting country.
Spanish fishermen are worried that fueling their fishing boats has become extremely expensive. They compare this process to refueling space rockets. Revenue has halved. They begin to block ports to draw the attention of the authorities to an acute problem.
French farmers hold mass protests and block roads due to a sharp increase in fuel prices. They claim that they have no other choice, since the future harvest will only pay off the costs, and that is not a fact.
Greek farmers do not lag behind their French counterparts. They have the same problems and the same requirements. They want to be compensated for their losses, or given fuel, feed and fertilizer at fixed prices.
What will happen in Europe in a month, when the sowing campaign begins, is even hard to imagine.