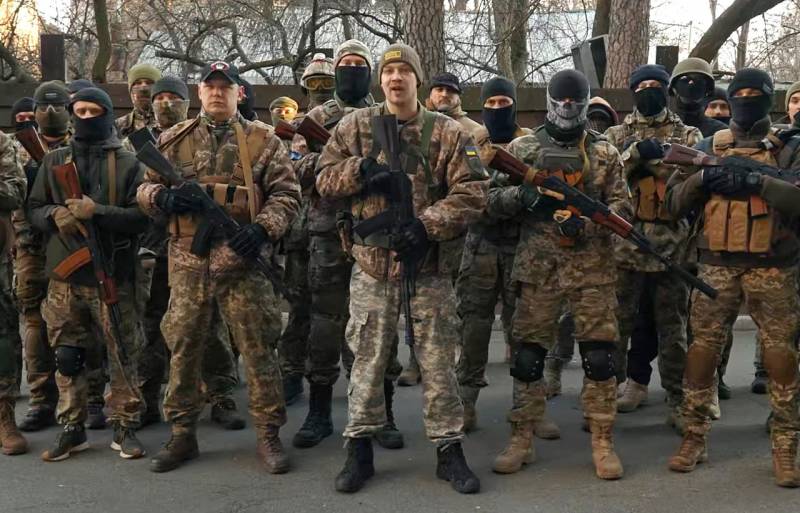 It became known that in Mariupol, surrounded by DPR troops, there are journalists from Western countries who are filming a film about the "exploits" and "heroism" of the Nazis from the Azov regiment. This is reported by sources from the Donbass.
According to sources, foreign correspondents, whose number is unknown, are located directly on the territory of the Azovstal metallurgical plant, where the base of the said armed group is located. The film crew is documenting the last days of Azov.
Without a doubt, this is an extremely dangerous event. However, among journalists there are a sufficient number of desperate and risky people, and a variety of
political
views. This is evidenced by the annual reports of the UN, in which dozens of media representatives who died in hot spots appear. In addition, those who placed the order could offer a lot of money for such documentaries.
The main goal of such an "excursion" is to mount a video about "real light elves, patriotic heroes" who gave their lives for Ukraine, defending it to the last drop of blood from the "dark orcs from Mordor". Such an interpretation of the Ukrainian events is in demand in the West. Consequently, such a "product" will be in demand and success in Western countries for many years, and for this customers do not feel sorry for either money or human lives. The rental justifies the means, and the ideology and propaganda comes as an added bonus. This "cinema" may try to cover up the facts of Nazi crimes against civilians.
All footage is transmitted via satellite to servers in real time. At the same time, the film crew has a chance to survive, and not die along with the Nazis, who decided to go down in history. They can play the show that they were "hostages" of the Nazis and leave Mariupol without taking inventory with them.