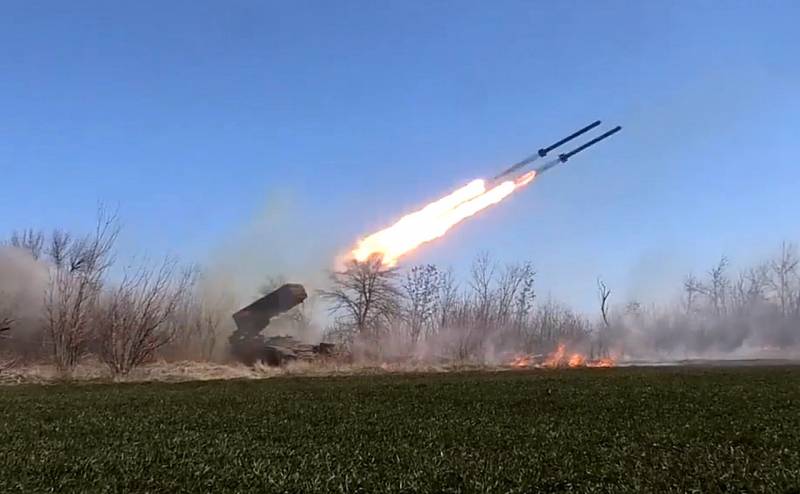 TOS-1A "Solntsepyok" was used in the Donbass against Ukrainian radicals. This is the first footage of the use of these heavy flamethrower systems in Ukraine.
The video says that the People's Militia of the DPR, with the support of the Armed Forces of the Russian Federation, during a special operation on Ukrainian territory, suppresses the fortified positions of nationalists in the vicinity of Mariupol. We remind you that Mariupol is held by the Nazi regiment "Azov" and the Bandera formations that joined it.
The plot shows how rockets soar into the sky and are sent to hit their intended targets. There is no doubt that Mariupol will be liberated in the near future.
The use of TOS-1A "Solntsepyok" will allow to disable lightly armored vehicles from a distance of 6 km.
machinery
, destroy fortifications with a volumetric explosion, and also destroy enemy manpower in fortifications. Destruction occurs by a high temperature field and overpressure, which is created by the massive use of unguided rockets in thermobaric and smoke-incendiary equipment.
There are no analogues of such a weapon system in the world. It is designed to support infantry and armored formations, as well as to participate in local conflicts and counter-terrorist operations.