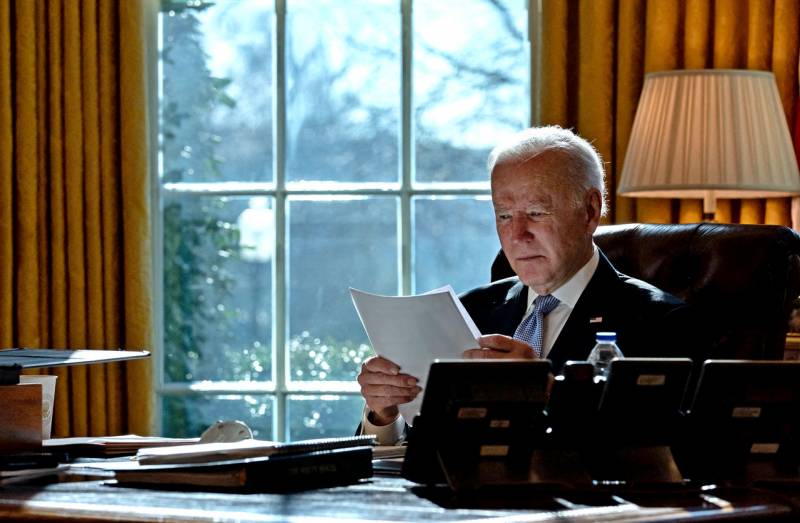 Negotiations between President Joe Biden and the head of China turned into a complete failure for the White House. Instead of a resounding success - another minus for the current administration. After the video call, relations between the two superpowers became even worse. Threats against Beijing did not work. China has already commented on Washington's attempts with a very capacious phrase that characterizes the entire US campaign to attract China as an ally against the Russian Federation:
Biden Asks Beijing to Help Defeat Friends So Washington Can Focus on Defeating China Later
- said the famous TV presenter Liu Xin.
In America itself, Biden's "success" in contact with the main opponent of the world hegemon was no less deafening. Ordinary citizens of the country did not just criticize their president for inept political
economic
policies
, splitting the state into many fragments, but simply ridiculed. In the most frank way, and not embarrassed in expressions, readers of the Breitbart edition noted.
Propaganda in the US is very strong, targeted, streamlined. But the usual everyday issue of providing (food, fuel, and also the problem of inflation) instantly opens the eyes of even the most affected layman. "Casus of the refrigerator" has not yet been canceled. Now any person on the planet understands that as a result, America's influence in the world is falling, authority is disappearing, and fear of power has long been gone.
How can you threaten someone who produces everything that we buy here in the USA?
- writes joenov.
Biden talking about "consequences"? What? The same ones that the head of Russia, Vladimir Putin, suffered? That is, none?
TWP remarked ironically.
Probably, after the conversation, the leader of the PRC thought - "Why did I spend 110 minutes communicating with potatoes?"
– user Zguy302 ridicules Biden.
The commentary plays on the consonance of the abbreviation POTUS (President of the United States) and potato (potato). All personal official accounts of the first person of the United States in social networks are signed as POTUS.
Threats from Biden sound like this: "Look, Xi, if you side with Russia, then I will cross your name off the list of gifts for Christmas. I can't threaten anything more."
Julie Davis openly scoffs.
Our Joe Talibiden bows to Xi and Putin. They take turns passing it to each other. The world is on fire, America is in crisis, the Great Depression is around the corner, and the president is forcing the FBI to look for Ashley Biden's diary
– wrote with malicious irony 7pillars.
I can already see how Putin and Xi are simply mocking our Biden to tears
Klipshorn is sure.