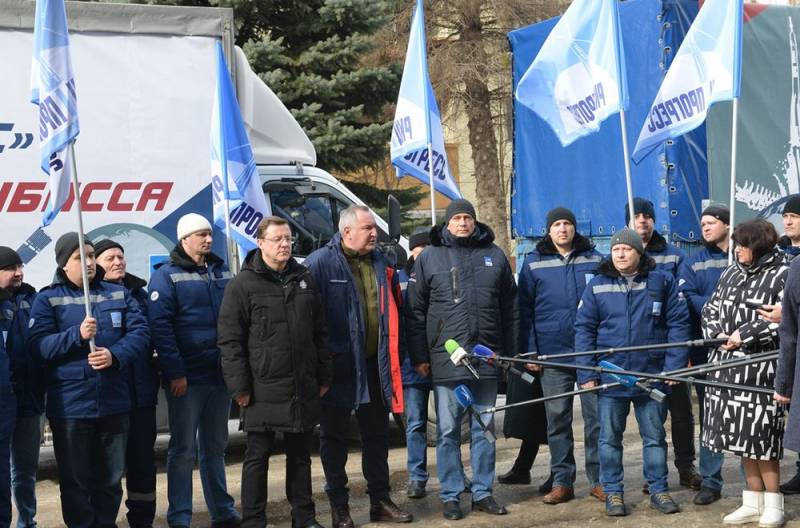 Washington continues to invent sanctions against Moscow. The United States is currently considering cutting Russia off from the American GPS satellite navigation system. This was announced on March 19 by the head of the state corporation "Roscosmos" Dmitry Rogozin during a visit to the RCC "Progress".
The functionary assured that there is no need to worry about this, since every smartphone in the Russian Federation is connected to the domestic Global Navigation Satellite System (GLONASS), which works regardless of the presence of GPS. He stressed that the Russian system has the same accuracy as the American one.
It should be noted that the foundation of GLONASS is an orbital constellation of several dozen satellites (spacecraft) moving over the surface of our planet in three orbital planes with an inclination of 64,8 ° at an altitude of 19100 km. GLONASS differs from GPS in that its spacecraft in their orbital motion do not have resonance (synchronism) with the rotation of the Earth, which gives them better stability, i.e. the movement of the satellites does not need to be adjusted during the entire life of the operation.
As of March 19, there are 25 satellites in orbit, of which 22 are used for their intended purpose, 2 are temporarily withdrawn, and 1 is undergoing flight tests. This is stated in the report on the state of the orbital constellation of the Information and Analytical Center for Coordinate-Time and Navigation Support of GLONASS.
Note that on March 16, the White House was informed that the US administration was going to tighten sanctions pressure on Russia.