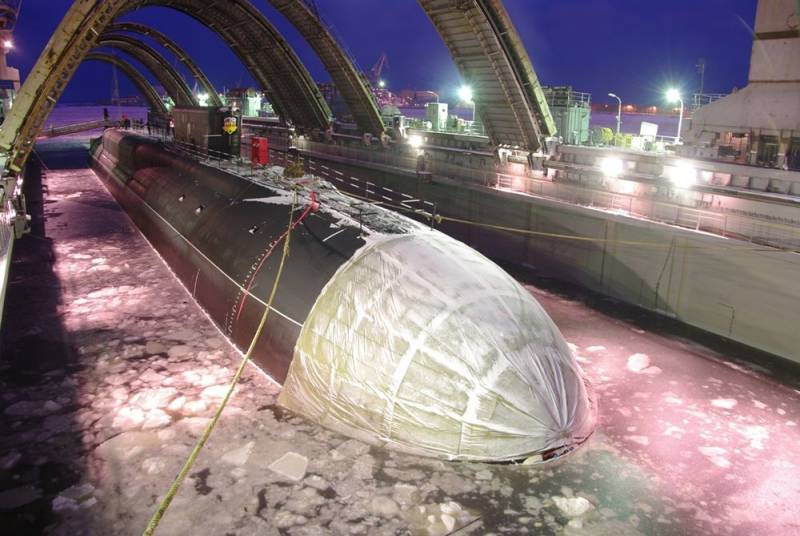 Began
technical
re-equipment of JSC "Production Association "Northern Machine-Building Enterprise" (part of USC) in Severodvinsk (Arkhangelsk region), which will allow building at the plant not only fifth-generation nuclear submarines. On March 19, he told
TASS
General Director of the enterprise Mikhail Budnichenko.
He noted that reaching a new technical level will enable the shipyard to solve global problems. Sevmash, as one of the largest shipbuilding enterprises in Russia, will be able to create various marine equipment, strengthening the country's defense capability, as well as increasing it
economic
and technological potential.
All re-equipment works are carried out without stopping the existing facilities. In the near future, they are going to introduce a block-modular method of building nuclear submarines. This will improve the quality of work and reduce the labor intensity of the process due to the assembly of the nuclear submarine hull from large block modules of a high degree of readiness, which will lead to a reduction in the slipway period for the construction of nuclear submarines by 18 months.
In addition, in the process of reconstruction in 2022, Sevmash will build a batoport of a two-chamber dry dock of project 1418 at the Murmansk 35th ship repair plant (a branch of the Zvyozdochka ship repair center), where the repair of the Admiral Kuznetsov TAVKR project 1143.5 will be carried out. The batoport is designed to separate the chamber of the reconstructed dry dock from the external water area, its length will be 77,5 m, width - 13,5 m, height - about 21 m, and the estimated service life - at least 35 years. Also, Sevmash has a lot of work to do to replace the 40-year-old Sukhona floating dock, which is used when taking nuclear submarines out of the shed and launching them.
As for the nuclear submarines themselves, five nuclear-powered ships of projects 955 / 955A are serving in the Russian Navy - Yuri Dolgoruky, Alexander Nevsky, Vladimir Monomakh, Prince Vladimir and Prince Oleg. Five nuclear submarines - "Generalissimo Suvorov", "Emperor Alexander III", "Prince Pozharsky", "Dmitry Donskoy" and "Prince Potemkin", are at the shipyard in varying degrees of readiness.