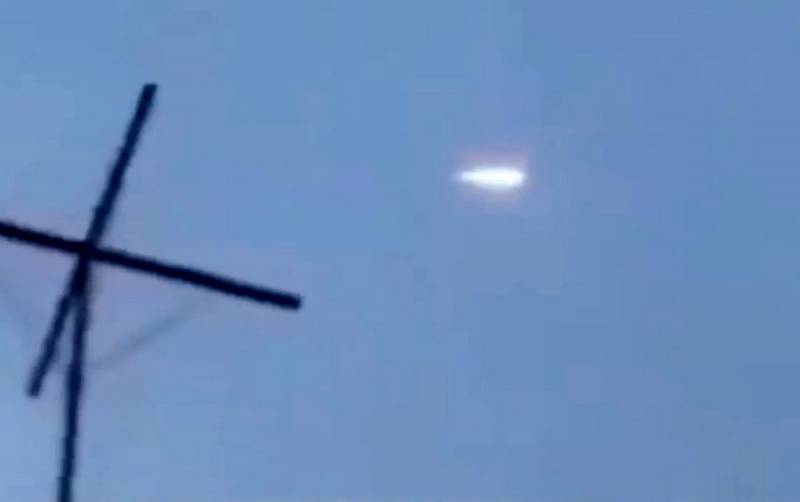 On March 18, during a special military operation on Ukrainian territory, the Russian Armed Forces used hypersonic weapons for the first time. The Russian Ministry of Defense informed that thanks to the use of the Kinzhal aviation complex, a large underground warehouse with ammunition of the Armed Forces of Ukraine in the Ivano-Frankivsk region was destroyed.
Later, a video appeared on the Web from a resident of Western Ukraine, who filmed the "Dagger" flying in the sky at hypersonic speed. The sound of the "explosion" in the footage is a supersonic impact, typical for aircraft (rockets and planes) moving at a speed of more than 1230 km / h.
We remind you that the carriers of 9-A-7660 "Kinzhal" (Kh-47M2 "Kinzhal") are supersonic high-altitude all-weather long-range fighter-interceptors MiG-31K (1 missile), long-range supersonic missile carriers-bombers Tu-22M3M (4 missiles) and Tu-160 supersonic strategic bombers (8 missiles). The speed of the "Dagger" is 10-12 Machs (up to 14688 km/h or 4080 m/s). Thus, the demilitarization of Ukraine continues at a higher technological level.