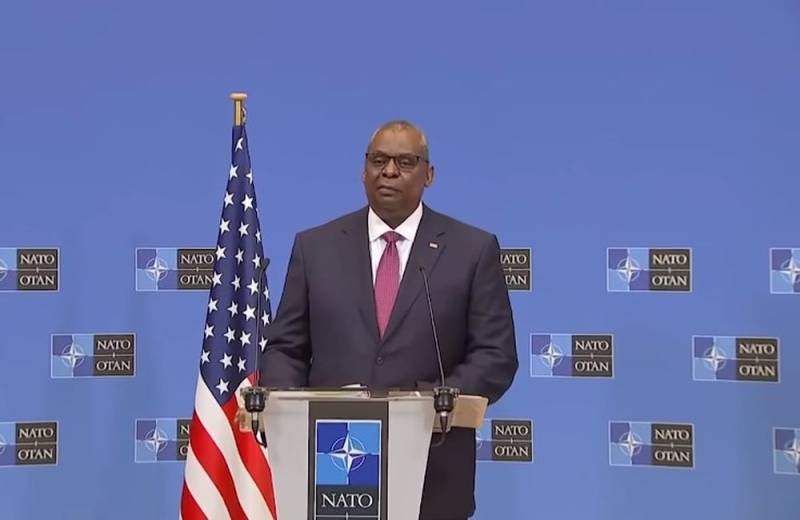 Washington will not take a direct part in the conflict on Ukrainian territory, send its troops there or arrange a no-fly zone over Ukraine, despite the calls of Kyiv. Secretary of Defense Lloyd Austin spoke about this in an interview with CNN.
The head of the Pentagon explained that the creation of the aforementioned no-fly zone would inevitably lead to a military clash between the United States and Russia, and this is very dangerous and not in American interests. Washington, trying to control the airspace of Ukraine, will be forced to take responsibility for what is happening in the Ukrainian sky, which is now dominated by aircraft of the Russian Aerospace Forces.
Thus, the Americans will have to shoot down Russian aircraft, and they will begin to take countermeasures in response. It is unlikely that anyone will like the conflict between the two strongest nuclear powers on the planet. He stressed that American President Joseph Biden had made it clear to everyone before that - "The United States will not participate in hostilities against Russia in Ukraine."
This will mean that we are at war with Russia. These are two nuclear countries, the conflict between which no one wants to see. This is bad for the region. It's bad for the whole world
- said the head of the American military department.
At the same time, the minister assured that Washington would continue to provide comprehensive assistance to Kiev in its confrontation with Moscow. At the same time, the US will build up its capabilities in Eastern Europe "to protect every inch of NATO territory."