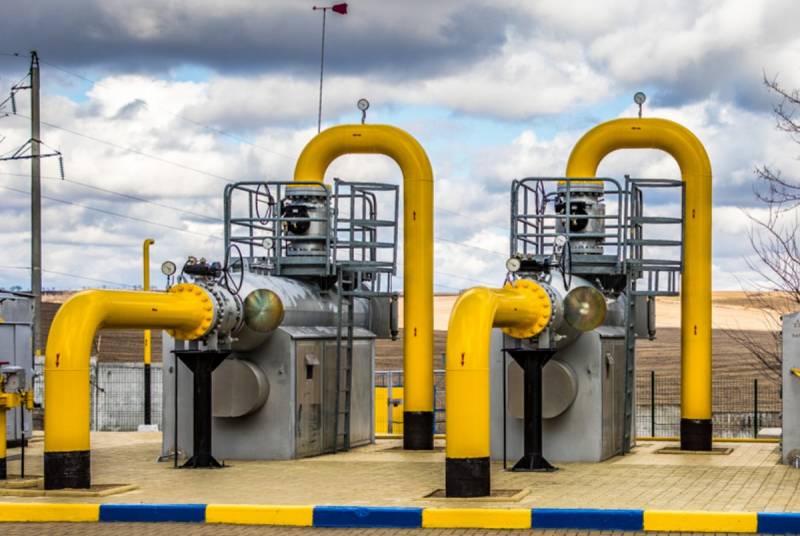 The gas distribution company Moldovagaz pays for Russian gas on time and even transferred the next tranche to Gazprom for March payments, but the risk of losing fuel from the Russian Federation is now greater than ever. Its head Vadim Cheban announced the payment of the debt in his telegram channel.
However, the optimistic mood was dispelled by Moldavian Deputy Prime Minister Andrei Spinu, who said that despite the regular payments that have finally been established, Chisinau risks losing the contract with the Russians and, along with it, the supply of a strategic energy source. According to him, JSC "Moldovagaz" completely failed in terms of the mandatory audit of the company, thus substituting the state.
As you know, the gas supply agreement signed in October last year implies that an audit of the Moldovagaz debt to the Russian Federation should be carried out, and the procedure should be completed by May 1, 2022. Now, this condition is in jeopardy, since the procedure is usually prepared for more than one month, including a tender for the selection of an audit company, and then the operation.
Just the tender Moldova failed, moreover, through its own fault. Making excuses, Chisinau claims that the procedure failed because of the situation in neighboring Ukraine, since some of the companies that applied for participation were from there. This is, in particular, said the Prime Minister of Moldova Natalia Gavrilitsa.
Many applicants simply refused to come
the official says.
Since the official announcement of the audit of "Moldovagaz" failed, two scenarios are possible. On the first, favorable one, the parties will be able to reach a compromise and agree to slightly postpone the deadline for the audit, so that the government of the Republic of Moldova can make another attempt. The second, unfavorable scenario, which the republic is waiting for as the most probable, implies the termination of fuel supplies from Russia. And it will be quite legal, given the provisions of the contract.
Bilateral negotiations are now underway, Chisinau is asking for a delay due to "regional tensions", wanting to clarify the situation. According to Deputy Prime Minister Spinu, by the second half of April it will become completely clear which of the above scenarios awaits Moldova. However, even according to the statements of the highest echelon of officials, their concerns, it is clear that things are moving towards a technical break in the contract.
However, the Moldovan authorities themselves are to blame for the current crisis. At the beginning of the year, having played with Russophobia and "independence", believing in its inaccessibility, impunity, Chisinau tried to conduct an audit on its own, arranging a tender, which was little coordinated with the second party to the contract, Gazprom. The authorities of the Republic of Moldova decided to play all-in, but failed. Now only the condescension of the gas monopoly from the Russian Federation will help save the situation.