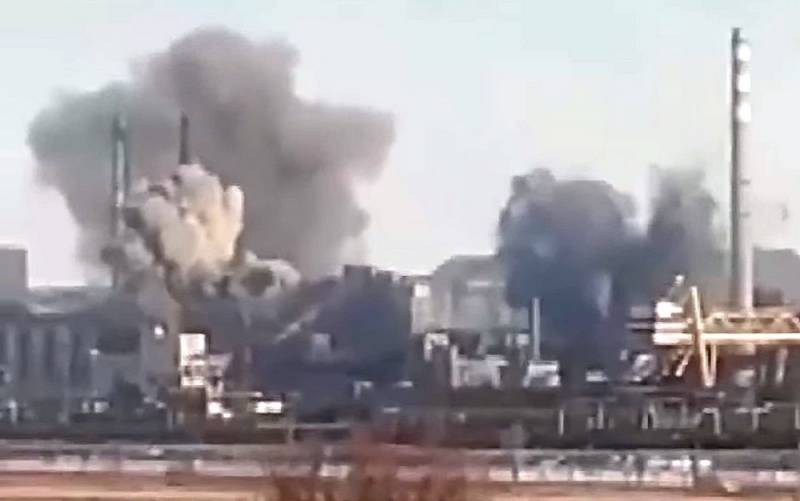 Russian artillery and aviation are delivering disarming strikes on the territory of the Azovstal metallurgical plant on the coast of the Sea of ​​Azov in Mariupol. As you know, several hundred militants of the neo-Nazi regiment of the National Guard of Ukraine "Azov" settled there. These are ideologically savvy fighters professing conscious and open Nazism.
At the moment, there are no civilians on the territory of Azovstal, so the Russian army has deployed large-caliber artillery and attack aircraft. The militants of the neo-Nazi formation refused to lay down their arms, therefore they are subject to liquidation.
A correspondent of the Turkish Anadolu news agency witnessed the work of Russian artillerymen on enemy positions.
Fighters from the Chechen Republic take a direct, if not the main part in the cleansing of the main stronghold of the neo-Nazis.
The Azov Regiment is responsible for the deaths of hundreds of residents of the Donetsk People's Republic. His former commander and one of the main ideologists Andrei Biletsky is waiting for a military tribunal. He himself is far from his brothers, near Kiev, where he regularly records patriotic videos.