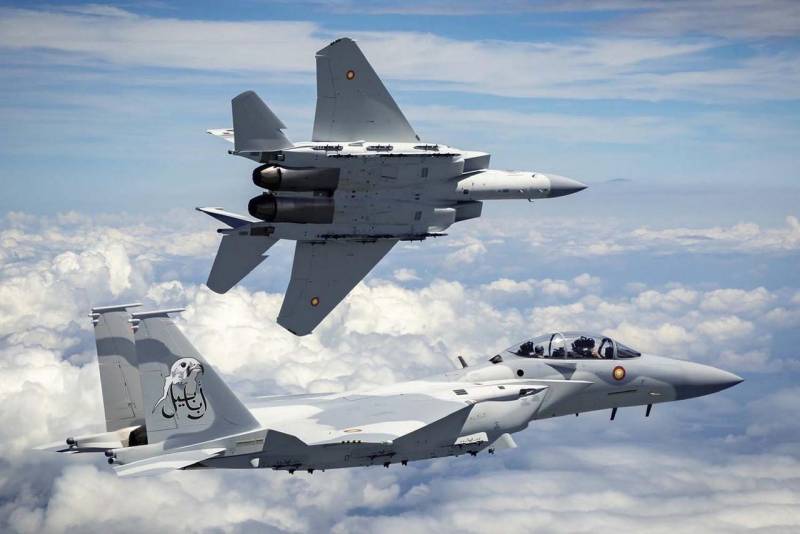 The White House is going to implement a plan to supply Cairo with multifunctional F-15 fighters, despite the opposition of Congressional representatives who claim that Egypt violates human rights. This was reported by Al-Monitor the day before.
In the case of Egypt, I think we have good
news
as we're going to give them the F-15
- said on March 16 in the Senate, Marine Corps General Kenneth "Frank" McKenzie.
The Egyptian authorities have been considering the possibility of acquiring the F-15 since the 70s of the last century, but Washington refused such military cooperation with Cairo.
The government of President Sisi, which came to power in 2013, tried to conclude agreements on the supply of Rafale and Su-35 fighters with France and Russia, respectively. In 2018, Egypt signed a contract with Russia for the purchase of the Su-35.
According to sources, Russia has fulfilled its part of the agreement, and three dozen fighters are ready to be sent to Egypt. However, the planes are still in the Russian Federation. Apparently, the refusal of the Egyptians from the Su-35 is associated with the possibility of using American sanctions against Cairo under the CAATSA law if Egypt receives Russian weapons. Now, in view of more serious sanctions against Moscow by the West, the implementation of the deal with Egypt is hardly possible.
At the same time, Washington decided to seize the opportunity, leaving aside concerns about Egypt's violation of human rights.
With our weapons come our values
- Mackenzie emphasized, thereby dotting all the i's.
Meanwhile, the Su-35s destined for Egypt may well go to Iran, which is interested in military-economic cooperation with Russia. Iran has already selected 30 pilots to send them to study in Russia. If these plans are implemented, the aircraft will be delivered to the Iranians by mid-2022.