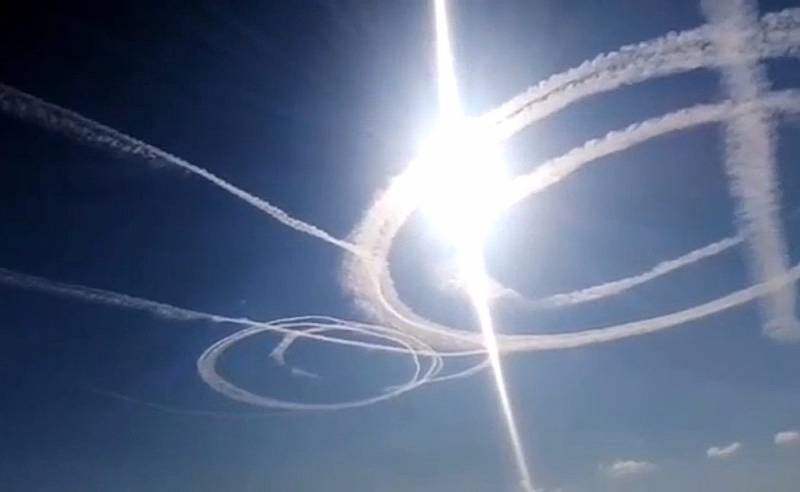 Russian military pilots, who took off on Su-35S fighters from the Crimean airfields on March 18, before a combat mission in Ukraine, "painted" a characteristic "message" for the Armed Forces of Ukraine in the sky.
The creative action of the Russian Aerospace Forces was clearly timed to coincide with a public holiday - the day of the reunification of Crimea with Russia. On this day, eight years ago, an interstate treaty was signed in the Georgievsky Hall of the Kremlin, according to which the Crimean Peninsula became part of the Russian Federation.
You can't deny our aviation a sense of humor! Well, they drew, boys, well, give!
– the voice-over touches.
Su-35 fighter jets have been used with great success by Russia to neutralize the Ukrainian air force. In addition, Su-35s are effectively used to suppress enemy air defense targets with the help of Kh-31 supersonic missiles.